A Case of Double Standards
Despite progress since the 1970s, female historians are still treated unfairly both inside and outside the academy. Things must change, says Suzannah Lipscomb.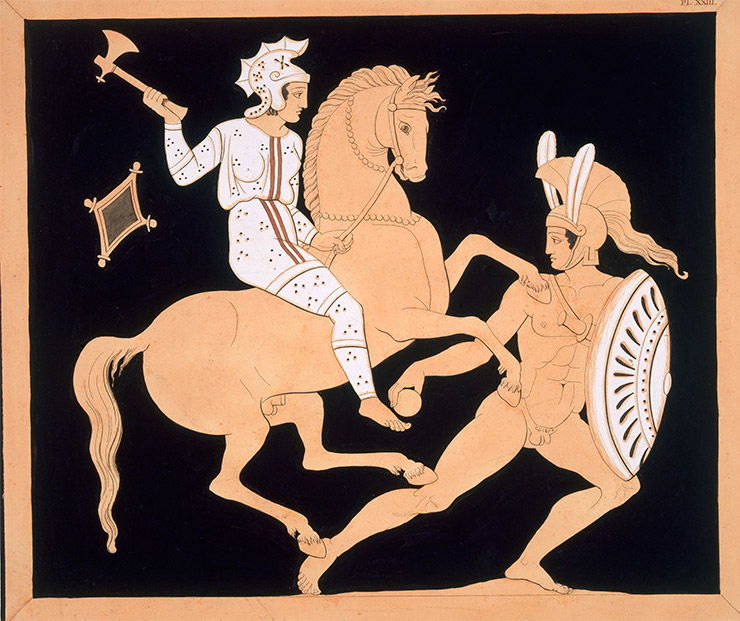 We need to talk about sex. I do not mean the physical act, or gender as a category of historical analysis. Historians cottoned on to the latter in the 1970s and we are now at a stage where we have moved from positing the need for studies of women (as if they were not 50 per cent of the population) to a position where the study of gender – 'the social organisation of sexual difference' (Joan Wallach Scott) – is increasingly incorporated into mainstream historical scholarship.
The same is not true of the writing of history. In the last few months two female historians I know have experienced situations that make me wonder about the state of the discipline. 
In one case a female PhD student published a popular history book and three senior academics disparaged her and/or her work on Twitter on the basis of comments she had made in a newspaper interview to publicise her new book. In conversation she had suggested that, in eschewing grand narratives of male protagonists for a more nuanced, ground-up approach to include the stories of ordinary women, she was doing something important and novel in popular history writing.
One of the critics tweeted that 'actual historians' had been doing this for a long time, with the implication that the History postgraduate was not an 'actual historian'. The tweet's author later claimed it was a typo for 'actually' (though one would have thought that would require some additional punctuation, too). Worse was another critic who used Twitter as a forum to dismiss the book and, by inference, the scholar – again in reaction to a line in the interview – as 'selling banality'. How appropriate is it for a senior academic to rubbish a junior academic's book, which they have not read, on Twitter, on the basis of a journalist's report? It is a question that answers itself. Yet my instinct is that we would not have to answer it if the junior scholar had been male: because it would not have happened. I may be wrong, but I am struck that such treatment is markedly different from the response given to the popular work of well-known non PhD-holding male historians, such as Dan Snow, Dan Jones and Andrew Roberts.
Another female historian of my acquaintance has had one of her history books made into a television drama. Fantastic. A cause for celebration. Or it would have been if the book had been optioned. But instead her research was stolen and the claim made that as the content is in the public sphere, credit need not be given, despite the fact that it would not be there if this historian had not dredged it out of the archives. Would this have happened if she were a male professor? Maybe, but I suspect not. The thing about sexism is that it is almost impossible to prove; that does not mean it does not exist.
In the face of these anecdotes, let us try some more verifiable data. This summer Catherine Fletcher posted a snapshot of the top 10 UK non-fiction list, observing that men's bestsellers were about maps and geopolitics, travel, the historic shaping of the global economy and physics. The four bestselling non-fiction books by women were all memoirs. Earlier in the year, the US journal Slate found that of 614 popular history titles published in the US last year, almost 76 per cent were written by men. In the UK, in January, four solo women authors appeared in the top 50 history bestsellers. Either the public does not buy many history books by women or publishers do not publish them.  
Or there is the recent finding of gender bias in responses to academic conference submissions. A study featured in the Times Higher Education Supplement in September found that women's papers are more likely to be accepted if a gender-blind process is introduced. But, in history, other scholars tend to know who is working in the field. Anonymising does little to disguise the author, so it seems likely that female historians are judged unfavourably in academic circles as well as history bestseller lists.
In short, we need to talk about sex, because apparently it matters if you are a female historian. Gender matters not just in historical scholarship but if you are a historical scholar. Sexism is endemic and something needs to be done about it.
Suzannah Lipscomb is Senior Lecturer in Early Modern History at New College of the Humanities and the author of The King is Dead: The Last Will and Testament of Henry VIII (Head of Zeus, 2015).