On The Spot: Sunil Amrith
My favourite archive? The India Office archives at the British Library.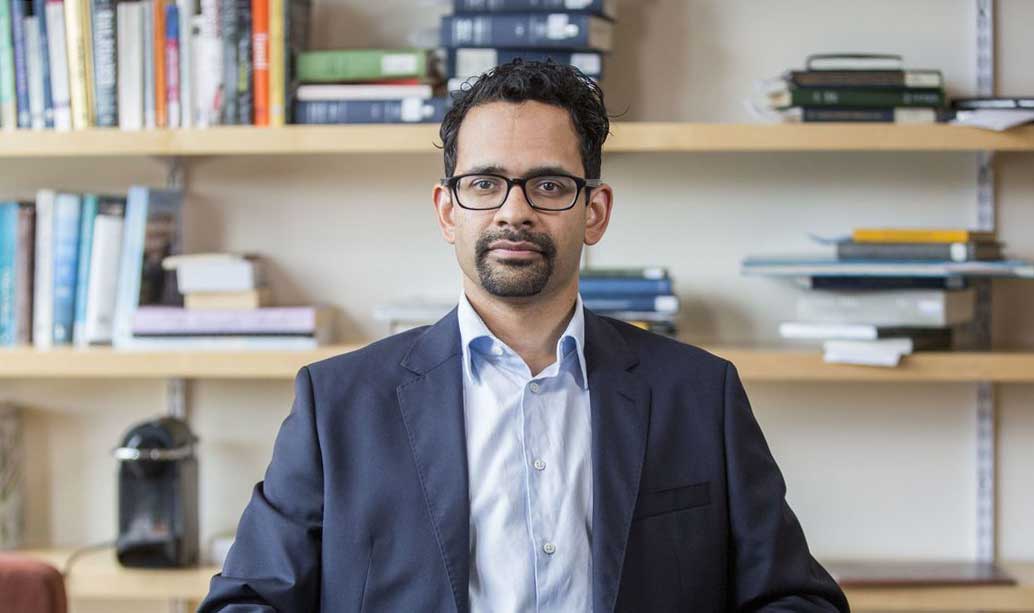 Why are you a historian of modern South Asia? 
Because of the region's glorious cultural diversity and its eventful, often painful, history.
What's the most important lesson history has taught you?
That there were many paths not taken, many futures dreamed but never realised, many possible worlds that did not come to be.
Which history book has had the greatest influence on you?
Specific to my own research, C.J. Baker's An Indian Rural Economy; outside my field, William Cronon's Nature's Metropolis.
What book in your field should everyone read?
Mrinalini Sinha's Specters of Mother India.
Which moment would you most like to go back to?
New York City in the mid-1960s, to hear the Miles Davis Quintet play live.
Which historian has had the greatest influence on you? 
Emma Rothschild, my PhD supervisor and now my colleague.
Which person in history would you most like to have met?
Jawaharlal Nehru.
How many languages do you have?
Tamil and French, some Hindi, a little Malay. I have just started learning Chinese.
What's the most exciting field in history today?
Environmental history seems to be pushing the frontiers of history as a discipline, opening up conversations with the sciences.
What historical topic have you changed your mind on?
The Industrial Revolution. Two wonderful books have changed my understanding of it: Priya Satia's Empire of Guns and Andreas Malm's Fossil Capital.
Which genre of history do you like least?
There's something to be gained from good work in all genres.
Is there an important historical text you have not read?
Too many to count.
What's your favourite archive?
The India Office archives at the British Library.
What's the best museum?
The V&A and also the Harvard Museum of Natural History, for the pleasure it brings my children.
Normans or Anglo-Saxons? 
I don't know enough to choose!
Rome or Athens? Rome.
Braudel or Gibbon? Braudel.  
Michelangelo or Frida Kahlo? Michelangelo.
What is the most common misconception about your field?
That historians work in solitude. Our work is the product of countless conversations.
What will future generations judge us most harshly for?
Our abject failure to stop runaway climate change.