Queen Anne ordered a racecourse to be built on Ascot Heath in 1711. It was officially opened on August 11th.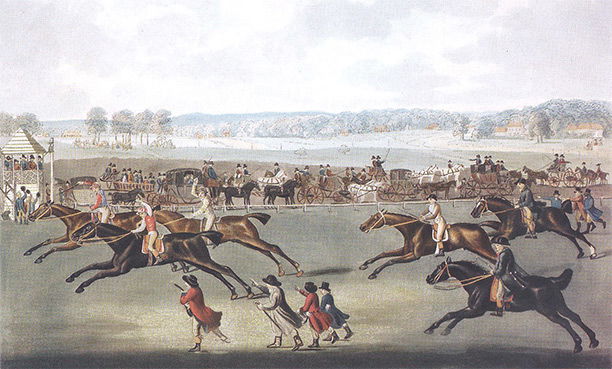 The sport of kings is in debt to Queen Anne, who loved horses, riding and hunting and raced her own horses at Newmarket and elsewhere. One day in 1711, though at 46 far too fat to ride a horse herself, she was taking an outing from Windsor Castle in her carriage to the place where the royal hounds were kennelled on Ascot Heath. She realised it was an ideal location for a racecourse and gave orders for one to be created there. It was ready by August and the queen and her courtiers attended the opening day, a Saturday, which began with a race for a purse of 50 guineas. Seven horses took part. Anne was there again on the following Monday for the main event, the Queen's Plate for a purse of £100.
Ascot is now the country's only racecourse still owned by the Crown and the first race at the Royal Meeting every year in June is the Queen Anne Stakes. Other races during the five-day meeting include the Queen's Vase and the Buckingham Palace Handicap, as well as races named after Edward VII, George V and Queen Mary. The final race on the last day is the Queen Alexandra Stakes.
It was George IV in 1825 who began what would become the traditional royal carriage procession up the course and Royal Ascot grew into a key event of the aristocratic social season. The most prestigious race, the Gold Cup, goes back to 1807 when it was watched by George III and Queen Charlotte. It is run on the third day, Ladies' Day, when women vie to show off the most fashionable or astonishing hats. The Royal Enclosure is the top place to be and the dress code requires gentlemen to wear morning dress with a top hat and ladies to be decently covered in a day dress with a hat or a fascinator and no bare shoulders or midriffs. Persons judged inappropriately dressed may be asked to leave.