Henry Plantagenet Arrives in England
Borrowing the money to hire 3,000 mercenaries, Henry crossed the Channel in a howling gale on 6 January 1153.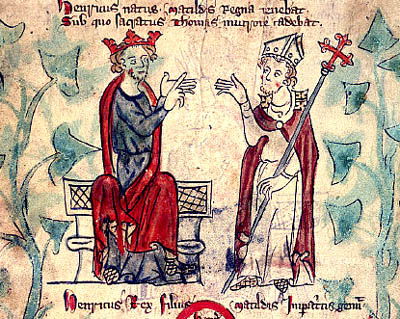 When a surfeit of lampreys carried off Henry I of England in 1135, he left no son to succeed him. He had made his barons recognise as his heir his daughter Matilda, wife of Geoffrey Plantagenet, Count of Anjou. In the event, however, many lords could not accept a woman as ruler and Henry I's nephew Stephen, Count of Blois, was crowned king within weeks. The resulting civil war dragged on for years. Matilda and Geofffrey took control of Normandy, but in 1148 Matilda recognised that she would never rule England and retired from the fray, leaving her claim to her eldest son by Geoffrey, Henry Plantagenet, now in his teens.