Longman-History Today Book Prize 2019: The Shortlist
The six titles on the shortlist for our annual book prize.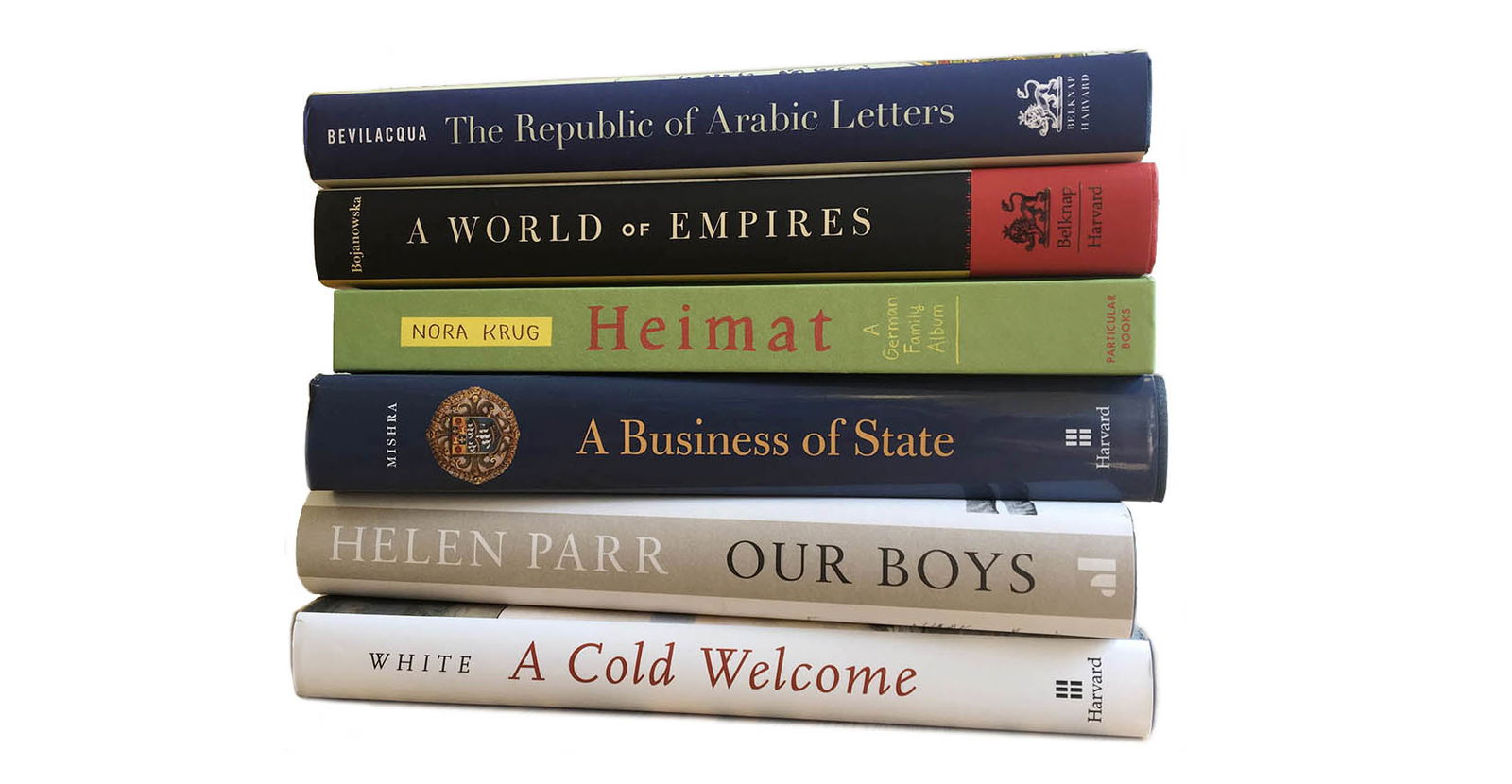 We are pleased to announce the shortlist for the Longman-History Today Book Prize for 2019.
Listed alphabetically by author name, the books are:
Alexander Bevilacqua, The Republic of Arabic Letters: Islam and the European Enlightenment (Belknap Harvard)
Edyta M. Bojanowska, A World of Empires: The Russian Voyage of the Frigate Pallada (Belknap Harvard)
Nora Krug, Heimat: A German Family Album (Particular)
Rupali Mishra, A Business of State: Commerce, Politics, and the Birth of the East India Company (Harvard)
Helen Parr, Our Boys: The Story of a Paratrooper (Allen Lane)
Sam White, A Cold Welcome: The Little Ice Age and Europe's Encounter with North America (Harvard)
Find out more about the Longman-History Today Awards
The Longman-History Today Book Prize is awarded to an author's first or second history book, published in Britain over the past 12 months. The judges were: Jeremy Black, Professor of History at the University of Exeter; Miri Rubin, Professor of Medieval and Early Modern History at Queen Mary, University of London; and Paul Lay, Editor of History Today.