Exploring Essex beyond the stereotypes.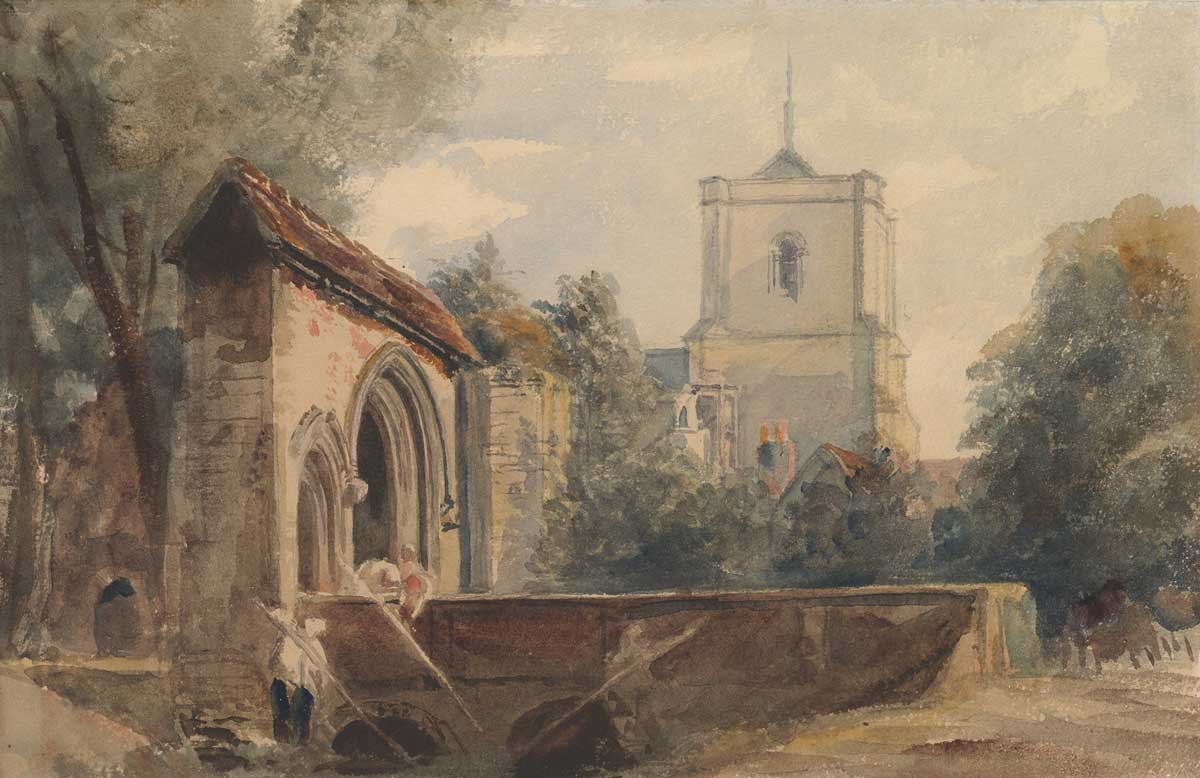 Gillian Darley embraces several disciplines. She is variously historian, anthropologist, topographer, geographer – but on no account psychogeographer: she is courteously dismissive of edgelands expressionism, perhaps too hastily dismissive given the sympathetic hearing she gives to cults and their often dotty nostrums.
What those unfamiliar with the many versions of Essex Darley scrutinises, but who are up to speed on popular misrepresentations of the county, will make of this energetic, dense, quasi-omniscient piece of work is anybody's guess. It may come as a sort of revelation. Darley's Essex is multi-layered and constantly counter-intuitive. Much of its character is due to the scarcity of big estates and the consequent non-feudal nature of its old settlements.
Newer settlements or tied villages, such as Silver End (Critall windows) and Bata (shoes, plus jackboots for Fascist Italy), established their own forms of non-feudalism which involved organised leisure, communal activities, the horrors of folk dance, sports days and anything else the heavy hand of philanthropy could foist on workers – a small price to pay for steady employment and a house with an inside toilet. These exercises in living flowered in a county whose denominational non-conformity was (maybe still is) so ubiquitous it was actually conformity, the norm. However Brentwood Cathedral, the major sacred building of the last century, is, perversely, Catholic (and timid). It is sutured onto an off-the-peg High Victorian church. Such juxtapositions are the very stuff of Darley's Essex.
In huddled proximity there come for instance: House For Essex – an earnestly kitsch extravaganza by Alain de Botton, Grayson Perry and Charles Holland; Hamford Water, a wonderful fluid expanse of marsh and saltings which Darley associates with Arthur Ransome's Swallows and Amazons rather than with some important artists of a generation earlier than Perry etc, Eduardo Paolozzi and Nigel Henderson, who lived there and whom she ignores; Harwich, where a group of boys from a Kindertransport discovered 'a red light district'. Harwich? Really? Well it is a port: Harwich for the continent, Frinton for the incontinent as they used to say in Clacton, and probably still do. Darley is, improbably, a failed Redcoat. Whether she rues not having enjoyed a 'stellar career' like Ted Rogers and Des O'Connor is unclear: the first rung on a Redcoat's ladder to stardom was emptying chemical toilets in Skegness.
To move up to macro level, that north eastern chunk of the county, bordered by the tidal Colne and the tidal Stour and shaped like a hand of pork, is a few miles and many aeons distant from the jungly green hinterland which included Dedham Vale. This was the author's childhood route into the county; she grew up in Sudbury which is just in Suffolk. The hand of pork is often desolate. I remember early one summer evening being at a crossroads south of Manningtree from where you could see for miles in every direction. No building. No vehicle. No person. No noise. Nothing – that greatest of modern luxuries, granted to us by agribiz. A marked contrast to the clamour of a packed land and coast: much of Essex is, after all, London seeping ever eastwards. That seepage and its staunching is what Essex apparently has over more monocultural counties – but do such counties really exist?
But she special pleads on Essex's behalf as though Britain is otherwise composed of administrative accidents which are implicitly homogeneous or, at least, coherent. Essex's incoherence gives Darley her structure. It is thematic, often indifferent to chronology, reliant on association and formidable energy. She reproduces a sketch by Edward Bawden of his fellow artist John Aldridge in The Bell, Great Bardfield. Darley might be Aldridge, four empty sleevers in front of him, holding forth unstoppably to the local thatcher, imparting knowledge and folklore.
The index is a signal of the book's vitality and range. Close by each other as they surely never were in life are James Lees-Milne, the world-class name-dropper with a horrible prose style, and Norman Lewis, the very great travel writer, novelist and memoirist whom Darley represents as an obstinate curmudgeon, a portrait which does not accord with the sprightly and curious charmer who well into his late 70s used to turn up at London parties, have a glass or four and enjoy the adulation of his juniors. His outer north London accent, specifically Enfield, has largely disappeared, though Lord Tebbit retains it. Similarly the old Essex alloy of cockney and bucolic twang is today rarely heard. Accents die with generations and are as prone to fashion as ideologies, hairdos and perceptions of England.
Mid-20th-century Essex-based artists such as Edward Bawden and Edwin Smith made Essex stand for England, an England that was not entirely a fiction but which you had to point the camera/easel in the right direction to capture before an ethical developer considerately constructed it into oblivion. Darley, less prone to fabrication, gives us the garden villages, the banal postwar new towns and the plotlands, idealised now they are gone, insanitary when they had yet to be bulldozed.
There are a few errors. Eindhoven is a creation of Philips rather than Bata. She describes a writer who once buttonholed me and sneered 'you don't really believe in that gas chambers stuff do you?' as 'contrarian', which is, I suppose, one way of putting it. Rod Stewart was born and brought up in the part of Scotland called Upper Holloway, N19. No matter. This is a generally stellar performance which Ted and Des would have been hard pressed to match.
Excellent Essex: In Praise of England's Most Misunderstood County
Gillian Darley
Old Street
327pp £14.99
Jonathan Meades' Pedro and Ricky Come Again will be published in autumn 2020 by Unbound.