Travels Through Time #14 – Commodore Perry's Expedition to Japan, 1853
This episode takes us back to 1853 and the arrival of Commodore Matthew Perry's fleet of ships into Edo Bay.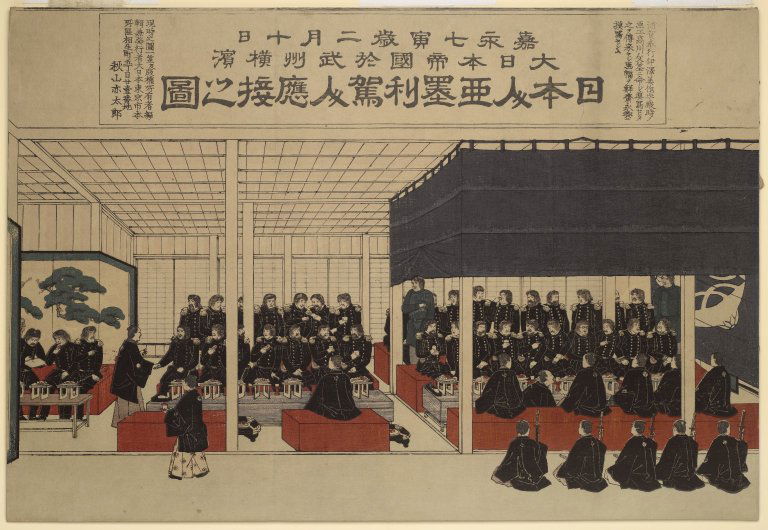 Commodore Matthew Perry's expedition to Japan in 1853 changed the course of the nation's history. Long into the 19th century Japan had been regarded by a growing group of Western nations as a 'hermit kingdom', known for its stubborn resistance to outsiders. Prior to Perry's expedition, it was connected to the Eurocentric world of trade and commerce by a Dutch outpost near Nagasaki that was visited by a single ship each year.
Throughout this period of isolation, Japan's rich and intricate society had continued under the rule of the shoguns. But interference from outside powers was increasingly feared and anticipated. In July 1853 the US government despatched Commodore Perry on a speculative mission to forge relations.