The Romanovs in Ukraine, 1911
Roger Hudson details the political and social events that provided Tsar Nicholas II's prewar visit to Kiev with a tense background.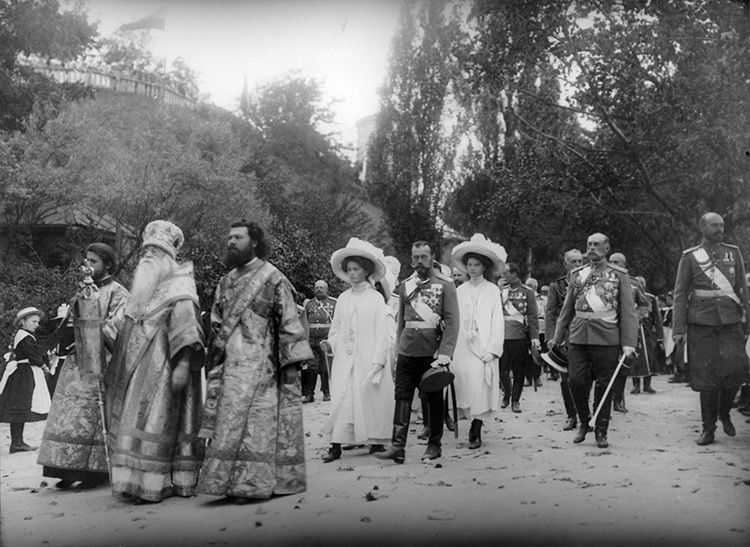 Tsar Nicholas II walks in the grounds of the Monastery of the Caves in Kiev. With him are the Tsaritsa Alexandra and their children, though only the two eldest daughters, Olga and Tatiana, are visible. Flavian, Metropolitan of Kiev and Galicia, leads the way, while the Minister of the Imperial Court, Count Frederiks, is second from the right and Grand Duke Sergei Mikhailovich, far right. The monastery, founded as early as 1024, was the centre of Orthodox Christianity in Kievan Rus and pilgrims have been coming for centuries to worship in its underground churches and see the naturally mummified remains of its monks. But the overriding reason for the Tsar's presence in Kiev is his unveiling of a grandiose statue of Alexander II on this day, August 30th, 1911, the 50th anniversary of 'The Liberator's' emancipation of the serfs. Statues of grateful peasants are grouped below Alexander's and there are subsidiary groupings to either side embodying Justice and Mercy.