Steeped in Sin and Squalor
Alexander Larman takes issue with some of the assertions made in John Redwood's otherwise incisive 1974 article on the Earl of Rochester, the fast-living rake who epitomised the Restoration.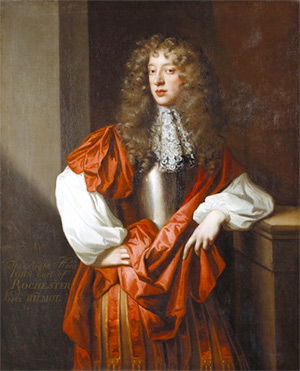 John Wilmot, 2nd Earl of Rochester, epitomised the Restoration in miniature. Living fast and dying all too young of syphilis in 1680 at the age of 33, he 'blazed out his life and health in lavish voluptuousness', as Samuel Johnson later put it. Described in his own time as 'the wickedest man alive', he has built up a posthumous reputation as the rake's rake, a man steeped in the sin and squalor of an age dedicated to hedonism and the pursuit of pleasure.