Smoking: The Growth of a Social Habit
Stephen Coleman traces the history of smoking, from its American beginnings to the twentieth century mass market.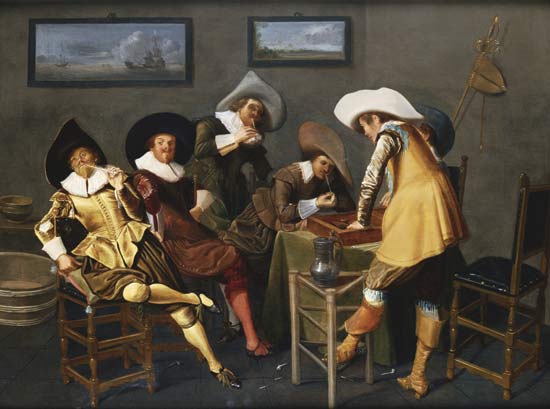 Thomas Middleton's play, The Roaring Girl, is not the best known, nor indeed the most hilarious, of Jacobean comedies. But the title page of its first edition in 1611 has a certain interest for students of the social period—particularly for any student who may be concerned with the history of the tobacco trade. There stands Mary Frith, otherwise "Moll Cutpurse,""a bold virago, stout and tall," dressed in a man's doublet and breeches and puffing at a clay pipe. Mary Frith was the scandal of her sex, courtesan, pickpocket, highway-robber and receiver of stolen goods; and the pipe she carries completed the dramatist's picture of intrepid infamy. Middleton died in 1627; and during his lifetime the smoking habit was only gradually becoming acclimatized.