After reading an article first published in History Today in 2004, Jeremy Treglown is struck by how much more complex our view of the Spanish Civil War has become in just a decade.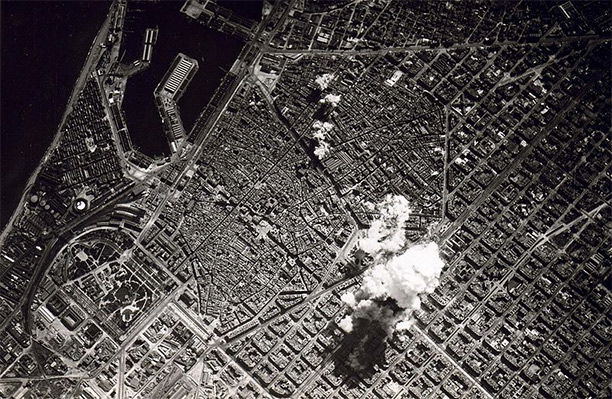 Helen Graham's impassioned article, Coming to Terms with the Past: Spain's Memory Wars, takes today's reader into other worlds: that of 2004, when it was published, and that of an older set of perceptions about the Spanish Civil War. Both worlds were, in different ways, fictional.
2004 seems scarcely credible now.  In his 2013 book Todo le que era sólido ('Everything that was solid'), Antonio Muñoz Molina analyses the fantastic delusions the West enjoyed then, which turned out to have been constructed by bankers with the help of politicians. In Britain, how convincing Gordon Brown was in the role of shrewd, steady Chancellor of the Exchequer. In Spain, Prime Minister Zapatero played his part in a different myth: his PSOE (Socialist Worker's Party) as shining heirs of 1930s' republicanism and the conservative PP (People's Party) as wicked linear descendants of Franco. (Zapatero always remembered to mention one of his grandfathers, who was killed by nationalists, but not the other, a Francoist.) The historian Santos Juliá has demonstrated how calculatingly the PSOE manipulated the memory wars applauded by Graham. 
This story was entwined with another told by Graham: that the Spanish had been forced to forget their traumatic past and their supposed national psychosis could only be cured by digging history up; literally, since part of what was involved was excavating the mass graves of murdered republicans. The campaign was influenced, as Graham hints, by similar ones elsewhere, especially South Africa's Commission for Truth and Reconciliation. To be ready for the future, everyone had to confront the past.
It didn't work. South Africa has not been healed; Spain is busy dealing with the financial crisis from which the memory wars for a time supplied a relatively inexpensive distraction. True, some of the concerns described by Graham led to action in Spain. In 2007 the PSOE brought in a Law of Historical Memory; civil war archives, such as the one at Salamanca, have been made more user-friendly, documents have been copied and many originals returned to where they 'belonged'; a lot of excellent historical work has been done. The main problem, though, remains that the past Spanish people were being encouraged to face was so removed from the complex truths.
It is strange to be reminded how simply the civil war could still be seen, even in the new millennium. Graham mentions Javier Cercas's 2001 novel Soldiers of Salamis, which she sees as debunking ideas of military honour. We could argue about that interpretation but Cercas also emphasises two other issues. One is the trickiness of negotiations between history and imaginative re-creation – he returned to this in The Anatomy of a Moment (2009). The other is embodied in his title. The civil war, Cercas says, was as remote to him, born in 1962, as the Battle of Salamis. 
To historians Salamis is interesting not least because our main source of knowledge about it is the famously unreliable Herodotus. Graham is a bit of a Herodotus herself. She writes clearly, her story is boldly outlined and you can't always depend on her. She's justly angry, for example, about the mass murder of people identified by Franco's side as republicans. Yet she says nothing of the equally vicious killings by republicans of those with a different ideology. About 7,000 church people were slaughtered in the republican zone, the majority during the summer of 1936. With similar selectiveness Graham mentions the support given to Franco by Hitler and Mussolini but not the hideously corrupting impact of Stalinism on the republican side.  
Recent research has shown that both during and after the ensuing dictatorship, Spanish historians, intellectuals and artists worked more freely than was previously recognised. In the process they made a far more substantial contribution to 'historical memory' than the well-meaning campaigners applauded by Graham. I agree with what in 2004 was the most original of her points: that forgetting may have cultural value, as well as remembering. But it must surely depend a bit on what's being forgotten and by whom.