Lindbergh, Technology and Environmentalism
Glen Jeansonne and David Luhrssen describe how the pioneer aviator Charles Lindbergh was increasingly disturbed by the tension between technology and its impact on the environment. In his later career, in the 1960s, Lindbergh became a spokesman for the embryonic environmental movement as they describe here.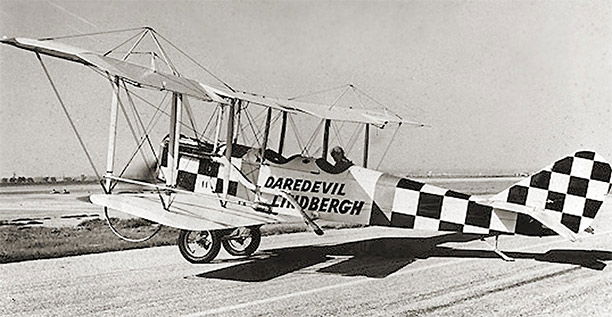 Technology was initially Lindbergh's muse. He embraced it like most Americans of his day and became the embodiment of the country's boyish, can-do image, yet he himself soon became ambivalent about it. Crediting his flight to rapid advances in the 'scientific researches that have been in progress for countless centuries', he was uncomfortable that those advances enabled the world to participate in his triumph through radio and radiographs, flashing across the ocean at speeds faster than his plane could travel. The mass media made him the world's most famous person, but he was never entirely comfortable with fame, willing to use it in the cause of American neutrality in the Second World War, yet shrinking from its grip on his private life. He blamed the kidnapping and murder of his two-year-old son in 1932 on the excessive attention of the media.