Edward II marries Isabella of France
The ill-suited couple were wed on January 25th, 1308.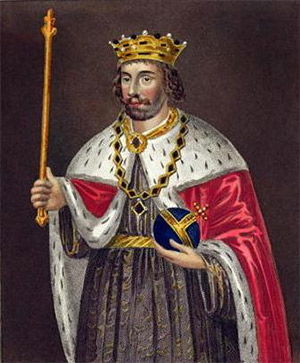 The royal pair were not well matched. Edward was tall and handsome, but his father was a hard act to follow and he was criticised for being cowardly, light-minded, extravagant, too much given to drinking and gambling and already under the spell of his Gascon favourite Piers Gaveston. War and fighting made no appeal to him and it was widely believed that he was homosexual. Some of the French who attended the coronation reported that he seemed to be more attracted to Gaveston than to his new wife. It was not until 1312 that Isabella gave birth to her first child, the future Edward III. She later bore a second son and two daughters.