Angela McShane Jones asks what depictions in broadsides of Mary II with her breasts exposed, tell us about 17th-century popular attitudes to royalty.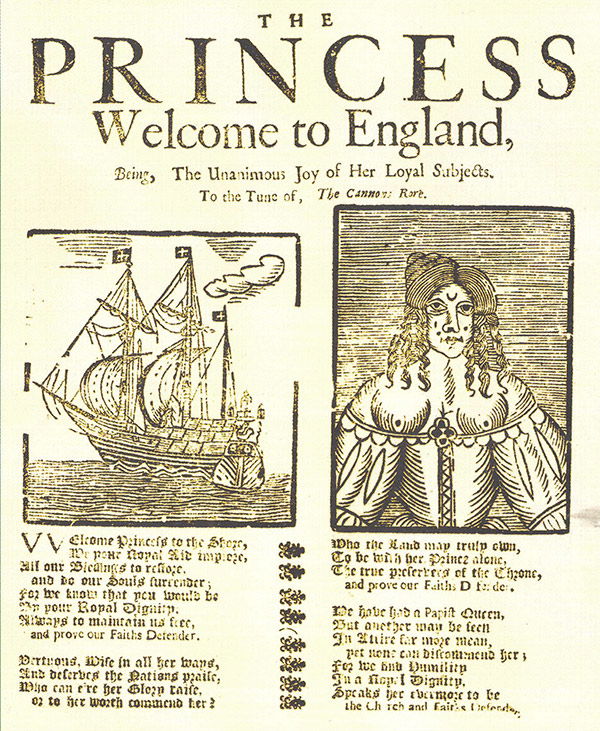 In 1689 the devoutly Protestant Prince William and Princess Mary of Orange, nephew and daughter of the Catholic James II, usurped the throne of England. A black-letter broadside ballad, The Princess Welcome to England (pictured right), the most popular print medium of the period, heralded Mary's arrival in England at this historic juncture.
The words of the ballad described Mary as a 'Vertuous Wife in all her ways', emphasised her modesty and compared her favourably with Mary of Medina, James II's Catholic and Italian wife, at the same time drawing attention to the illustrative woodcut:
We have had a Papist Queen
But another may be seen
In Attire far more mean
Yet none can discommend her
For we find humility
In a Royal Dignity. 
At the end of the ballad our attention is drawn once again to the picture: