Scottish Emigration: Going for Good
Roger Hudson on a moment in the story of Scottish emigration captured in 1923.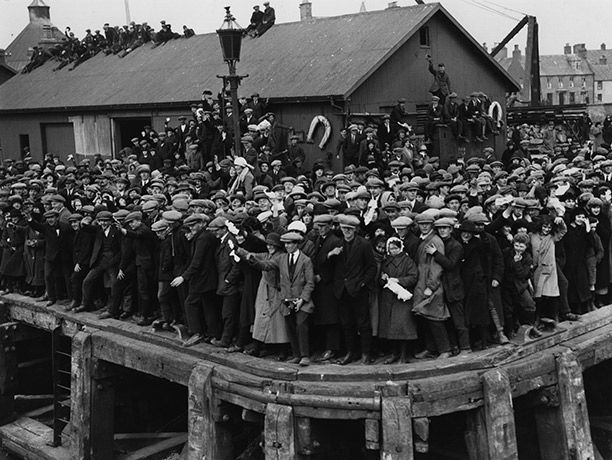 Those left behind wave farewell to 260 young Hebrideans who have set sail, in search of a new and better life, from Stornoway harbour in the Isle of Lewis on the Canadian Pacific ship, the Metagama. It is 1923 and the brief boom following the end of the First World War is over. The emigrants will achieve a measure of lasting fame, for theirs is the first such voyage to be covered by newsreel cameras and so it will become entrenched in the collective memory. Within the year 800 other young people will have left the Isle of Lewis, and many from South Uist, too.