George V: How To Keep Your Crown
George V retained his throne by learning a lesson ignored by most of his European contemporaries – relinquish all power, writes Miranda Carter.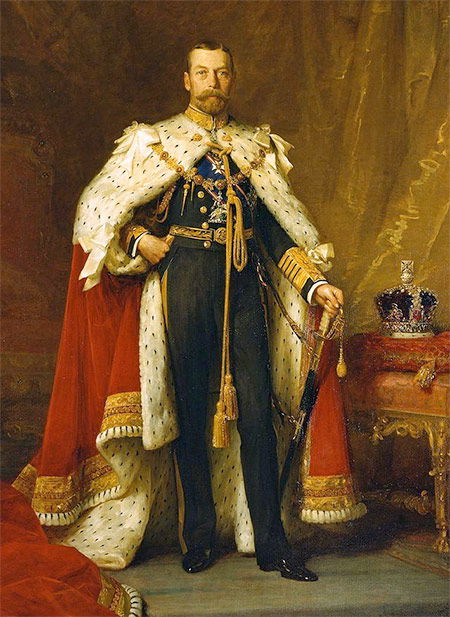 In May 1910 seven kings (of Belgium, Greece, Norway, Spain, Bulgaria, Denmark and Portugal), one emperor (of Germany) and some 30 princes and archdukes gathered in London for the funeral of Edward VII. There is a photograph of the visiting monarchs seated and standing around George V, the new King-Emperor of Great Britain, the British Empire and India. Their beards and moustaches are impressively waxed; their uniforms are preposterously immaculate; their medals gleam. They look imperturbably confident and why not? The relevance of monarchy had been recently reconfirmed by the invention of a new one – the Norwegian – in 1905.