The Dark Side of Samuel Johnson
Roy Porter discusses the life of the 18th-century essayist and critic.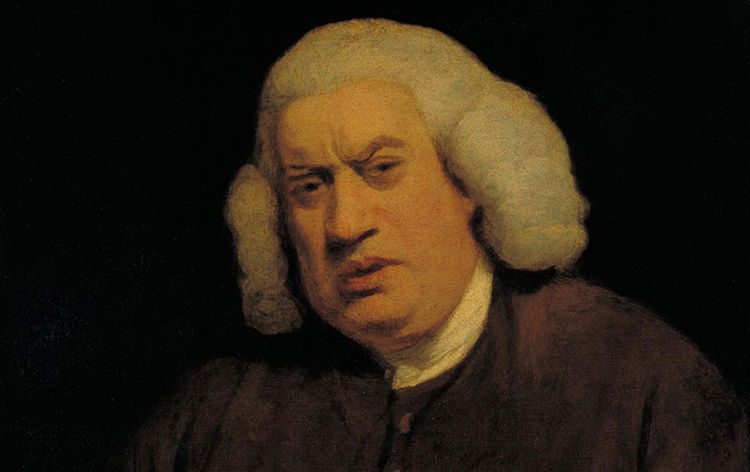 'Ursa Major', The Great Bear, was the pet name many of his friends used for Samuel Johnson; and we habitually think of him now as some indestructible great beast, larger than life, typical of that 'John Bull' character of which 18th-century Englishmen grew so proud. Tall, big boned, big featured and inclined to fat, Johnson ate with gusto, not to say greed ('I mind my belly very well, for I look upon it that he who will not mind his belly will scarcely mind anything else') and could knock back the drink (claret for boys, port for men, brandy for heroes, was his watchword). Constitutionally, he was strong as an ox, and despite an assortment of medical afflictions such as asthma and dropsy he lived to the very respectable age of 75. And in his heyday he was surprisingly athletic, a strong swimmer who also had a penchant for climbing trees.