Travels Through Time #3 – Kate Fullagar, 1776
Journey with Travels Through Time to 10 December 1776. Kate Fullagar recounts the day as lived by the Cherokee diplomat and warrior, Ostenaco; the Raiatean Voyager, Mai and the artist who painted them, Joshua Reynolds.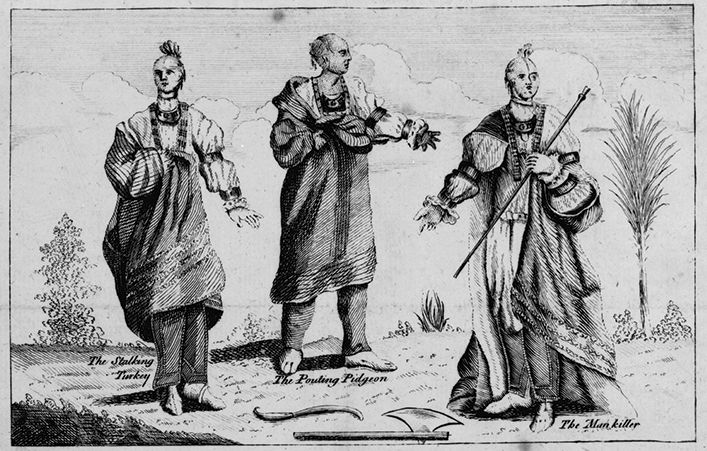 In this episode the Australian historian Dr Kate Fullagar travels back to 10 December 1776. She visits Old Somerset House on the Strand in London to see the painter Joshua Reynolds delivering his annual lecture to the Royal Academy; she crosses the Atlantic to the home of the diplomat Ostenaco in Cherokee Country; and she steps aboard HMS Resolution in the mid-Indian Ocean, as the voyaging Pacific Islander Mai heads home on Captain Cook's third great voyage. Set just months after the Declaration of Independence, Kate takes us on a voyage at a time of great political and social change.
Travels Through Time. Tailored tours of the past. 
Travels Through Time is presented by bestselling historian, Peter Moore. In each episode we are joined by an expert guest, to journey to the time and place of their choice. Enjoy a ringside view of history as never before, with the action described by those who understand it best. Browse other episodes in this series here.
How to listen
You can listen to Travels Through Time here on our site in the player above, or on iTunes, Spotify, Podbean and Acast. There is also an RSS feed.
Further reading: related articles from the History Today archive
The People Who Discovered Christopher Columbus
Claudia Rogers
What did the indigenous people of the Americas think of Columbus?
The Abyssinian Boy
Darrell Bates
Darrell Bates describes Queen Victoria's special affection for young people of exotic origin. One for whom she especially cared was Prince Alamayu of Abyssinia.
Taming Pocahontas
Andrea Severson
How a story of captivity, salvation and conversion became a tool to justify Britain's conquest of the New World.