Longman-History Today Book Prize 2017: The Shortlist
Six titles have made the shortlist for our annual book prize.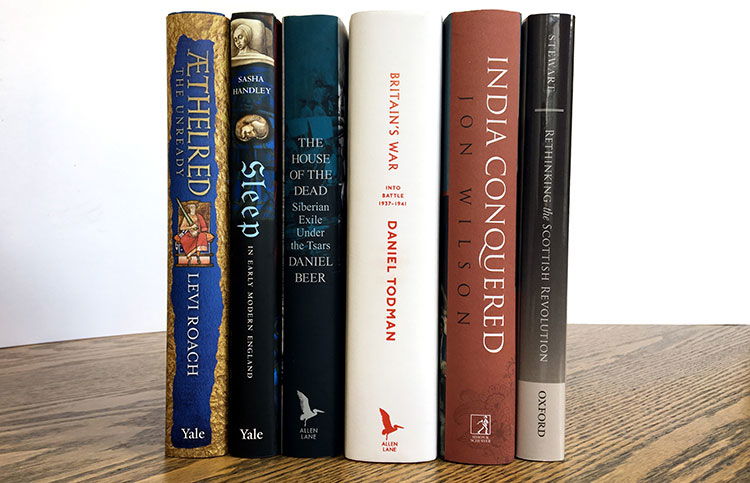 We are pleased to announce the shortlist for the Longman-History Today Book Prize 2017.
Listed alphabetically, the books are:
Daniel Beer, The House of the Dead: Siberian Exile Under the Tsars (Allen Lane).
Sasha Handley, Sleep in Early Modern England (Yale).
Levi Roach, Æthelred the Unready (Yale).
Laura A.M. Stewart, Rethinking the Scottish Revolution: Covenanted Scotland, 1637-1651 (Oxford).
Daniel Todman, Britain's War: Into Battle 1937-1941 (Allen Lane).
Jon Wilson, India Conquered: Britain's Raj and the Chaos of Empire (Simon & Schuster).
The winner will be announced next month.
The Longman-History Today Book Prize is awarded to an author's first or second history book. The judges were: Jeremy Black, Professor of History at the University of Exeter; Taylor Downing, historian and film-maker; Miri Rubin, Professor of Early Modern History at Queen Mary, University of London; and Paul Lay, Editor of History Today.