A Jewish woman's journey through Nazi Germany and Vichy France to safety in Switzerland.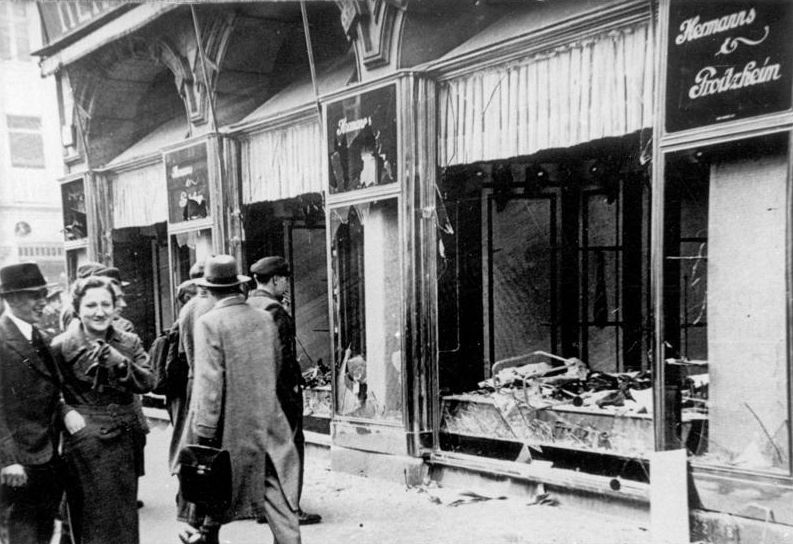 There was once a Polish girl who could spend hours happily leafing through books. When she was 16, her parents allowed her to order a bookcase from the local joiner. To everyone's surprise, she had a cabinet 'conjured from my dreams', with glass on all four sides. She filled it with classics and stood it in the centre of her bedroom. Throughout her life Françoise Frenkel would search her books 'for solace and encouragement'.
Having studied in Paris, in 1921 she established the first French-language bookshop in Berlin. It flourished, attracting a growing stream of literary, cultural and diplomatic patrons. But Frenkel was Jewish. By 1938, having witnessed Kristallnacht, she knew she had to leave. Miraculously, the windows of her shop had been spared but the shelves would soon be empty, 'the books confiscated by the German government on the grounds of my race'. The last words directed towards her in German were 'Non-Aryan! … No currency! … Next!'
This is Frenkel's memoir of her next few years in Paris, Vichy and Nice, as the Nazi forces and racial project advanced. Increasingly persecuted, she was eventually forced into hiding before making three desperate attempts to evade deportation by crossing the barbed-wire border into Switzerland.
Surrounded by terror and tragedy, courage and kindness, she never lost her sense of self, her sense of humour nor her love of stories. Travelling south through France, she is 'transported to a world of fairytales' by the beautiful scenery; hides her face in a series of books on trains and in cafes, and describes the colourful underworld of a prison as like being 'in one of Carco's novels'.
Frenkel's story takes place in the terrifying real world of wartime Europe, however. She witnesses appalling injustices and tragedies, but also has an eye for human detail and dilemma, be it Nazi Brownshirts baffled as to whether they should stop a Jewish woman from entering a Jewish shop in 1938; or in 1943 a border guard in France who both prevents her escape but also refuses to denounce her for the attempt.
Frenkel wrote this book 'on the shores of Lake Lucerne, 1943-1944'. She survived the war but, like a fictional character, she disappears at its close. We neither know what happened to her later, nor whether any of her Polish family survived. Her memoir, translated into English for the first time in this edition, is a poignant love letter to literature, freedom and shared humanity, carrying its message of solace and encouragement both in and on its pages.
No Place to Lay One's Head
Françoise Frenkel (translated by Stephanie See)
Pushkin Press
304pp £16.99
Clare Mulley is the author of The Women Who Flew for Hitler: the True Story of Hitler's Valkyries (Pan Macmillan, 2017).