Nearly 400 years after his execution, Charles I's actions and legacy continue to divide scholarly opinion.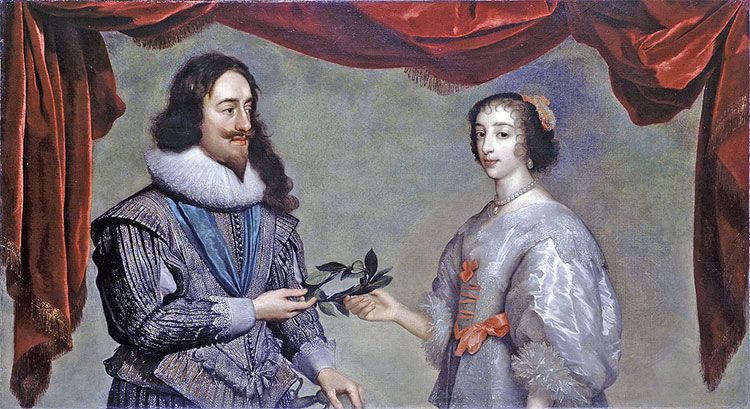 It has been a while since anyone has spoken up for Charles I. He has been memorably played in film (Alec Guinness), on television (Jeremy Clyde) and in the theatre (Mark Gatiss), but still he remains elusive. The Civil Wars in his three kingdoms, which culminated in his trial and subsequent execution on 30 January 1649, are now largely the preserve of battle re-enactors and specialists in the 17th century.
The period still struggles to compete with the Tudors, despite being the crucible of British history. The Stuarts are generally viewed as boring and the ferment of ideas that characterised their time on the throne too 'difficult' for a general readership. However, those who think otherwise are beginning to emerge, including female historians.
In an elegantly written new life of the king who lost his head, Leanda de Lisle makes the case for Charles I as a brave and radical king, who deserves respect and understanding, rather than the disapprobation, mixed with a rather maudlin sympathy, that he normally elicits. She also reconsiders Charles' redoubtable wife, Henrietta Maria, the unpopular French consort, whose personality and Catholicism played into the hands of her husband's opponents. The queen was the target of a ruthless, highly effective propaganda campaign, which undoubtedly played a part in the slide towards war.
Access to hitherto unseen correspondence of the Duke of Rutland amplifies our understanding of the bond between the couple, whose marriage, after a rocky start, was one of the closest of any royal union.
This new material also underlines the European dimension to the reign, often overlooked. Scholars of the period will be grateful that de Lisle has included full texts of many of these letters in her footnotes. For the general reader, the book proceeds at a cracking pace as the king's tragedy unfolds.
The question remains whether one is ultimately convinced. The difficulty in espousing the royalist cause is the character of the king himself and his immovable views on how monarchy and government should function in his realms. In key areas, such as the relationship between a ruler and his subjects, he was a man out of time, a monarch who would have been more comfortable in the Tudor period. He would not give an inch, whereas his opponents tried repeatedly to reach some accommodation with him, almost until the moment of his trial. By then, after a conflict which had done enormous damage and produced 180,000 casualties in England alone, it was not surprising that his accusers called him 'that man of blood'. Constantly hoping, but consistently failing, to capitalise on the splits among his opponents, Charles realised too late that they were in deadly earnest. He went to his execution with a quiet fortitude that, to some, made him a martyr, his philosophy succinctly stated in his view that 'a subject and a sovereign are clean different things'.
For the next 11 years, England was a republic and Scotland and Ireland were occupied nations. However, if monarchy did not die with Charles, neither did the ideas that republicans held so dear disappear with the Restoration of 1660. Fleeing the new king's retribution, a number of the regicides went to the American colonies, where their beliefs took root a century later. Leanda de Lisle's splendid book is a timely reminder of the fascination of this turbulent period.
White King: Charles I, Traitor, Murderer, Martyr
Leanda de Lisle
Chatto and Windus
432pp £20
Linda Porter's most recent book is Royal Renegades: the Children of Charles I and the English Civil Wars (Pan Macmillan, 2017).