A painter and a critic discuss the visual past in a beguiling and provocative way, but do they engage the reader?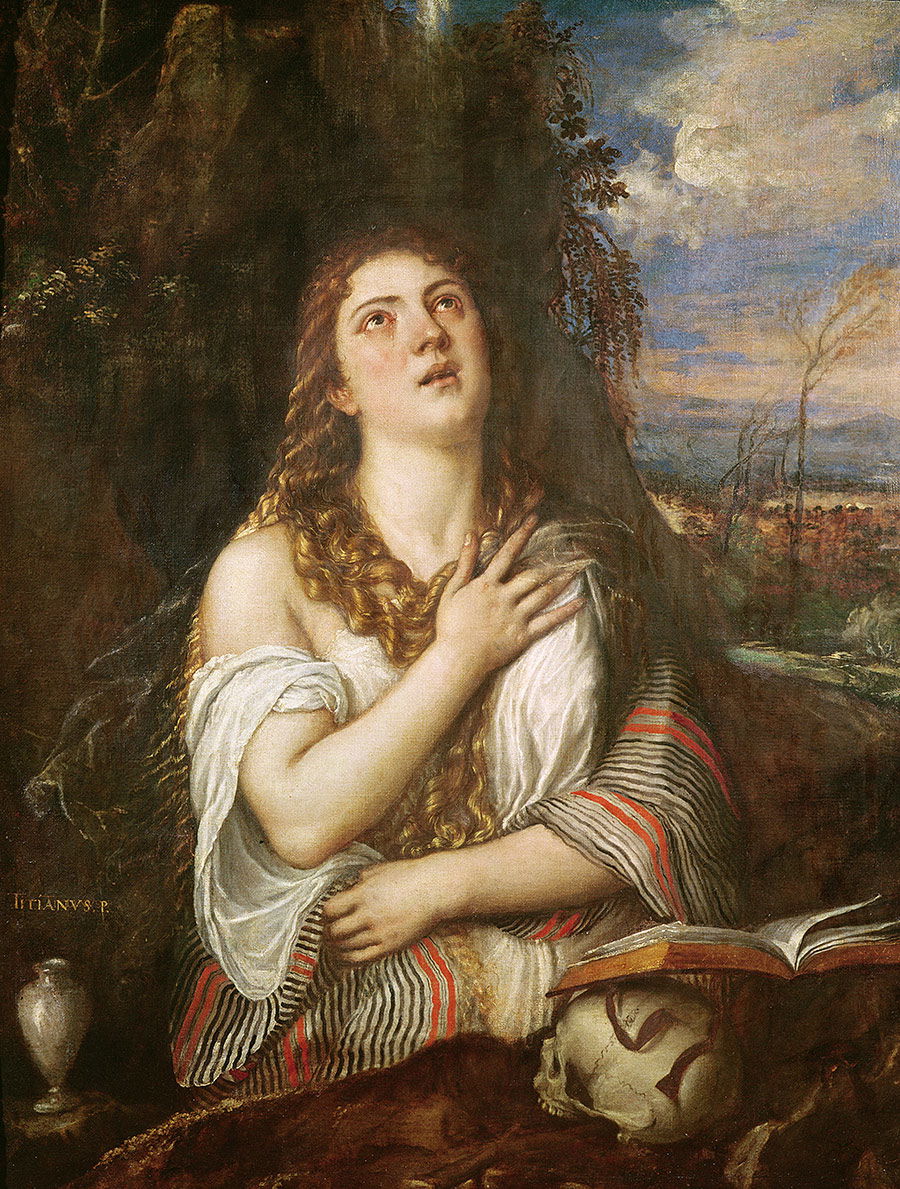 Bradford's hardest-working pensioner, David Hockney, has teamed up with the critic and author Martin Gayford and their collaboration is presented in the form of dialogues about sets of images. These may be cave paintings, Hollywood stills or, perhaps, works on paper, canvas or those made on an iPad by Hockney himself.
The authors have fun and games comparing and contrasting a 1937 studio portrait of Marlene Dietrich with Leonardo's Mona Lisa. Likewise, Ingrid Bergman in the 1942 film Casablanca is ranged with Titian's Penitent Magdalene. Hockney is keen to return to ideas which he has explored before, principal among which is the use of optical aids. He seems outraged that artists employed lenses and framing devices to get their ideas on paper or canvas. Quirky images, such as Thomas Holloway's Sure and convenient machine for drawing silhouettes (1792), reveal a 'secret' technique: an artist makes a copy of the shadow of his client's profile illuminated by a candle. Hockney has become attuned to spotting pictures that may have been made using the age-old device of the camera obscura. He is also obsessed with Claude glasses, mannequins and other mechanical aids, the use of which painters have sought to disguise in finished works.
The niche this book occupies is perhaps that of the late John Berger's Ways of Seeing (1972). Berger's book may have its shortcomings, but is still provocative – and cheap. Hockney and Gayford have produced a beguiling, beautifully illustrated book, though a large and expensive one. Berger engaged with his readers: 'What I've shown and what I've said … must be judged against your own experience.' One searches in vain for this element of engagement in the present book. The reader simply observes the dialogues between Hockney and Gayford. The painter asserts that there is never a pictorial record of assassinations, illustrated by his own work, The Massacres and the Problems of Depiction, After Picasso (2003). The authors forget that Berger used execution scenes from Africa in his television documentary series and book. Also, one very recently published image challenges that: the chilling photograph of the murder of the Russian ambassador at a Turkish art gallery. 
Hockney does, however, provide a quote for Yorkshire's Tourist Board: 'By the sea in California you get a special light, as you do in Bridlington, because of the reflections.' 
A History of Pictures: From the Cave to the Computer Screen
David Hockney and Martin Gayford
Thames & Hudson 360pp £29.95
David Brady is a freelance lecturer and writer on Visual Culture.