The Mormons in America: The Story of a Frontier
When Mark Twain said of the Mormons, 'Their religion is singular but their wives are plural' he expressed the sum of what is generally known about them. Yet the Mormon story deserves to be better known. It illuminates one side of the development of a pioneer society, and forms a commentary upon many of the main themes of American history.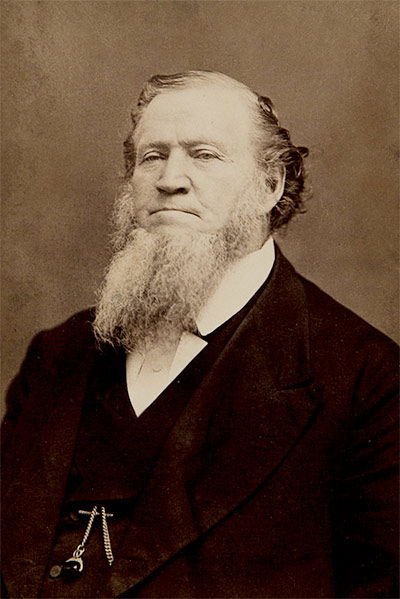 The church was born early in the 1830's - a decade in which the rise of many strange sects reflected the desire of the new, rootless society of the American frontier (and of the industrial proletariat in Britain) for some sense of purpose in life and some sense of community in this vale of tears. The intellectual nostrums of the Utopian Socialists were often strangely mixed in these sects with the popular myths and superstitions of the illiterate.
Thus the church which Joseph Smith founded, with its tales of golden tablets and magic stones, with its Book of Mormon - an obscure hotchpotch of false history and ill-assorted ideas, written in Authorized Version English - was first established in a small communistic society at Kirtland, Ohio, incorporating many of Robert Owen's ideas.