The Changing Face of the American Family
Since the 1980s the American family has evolved towards greater diversity and complexity. Yet, paradoxically, it is the essentially conservative nuclear family forged in the 1950s that continues to hold sway as a touchstone in US politics and culture, says Tim Stanley.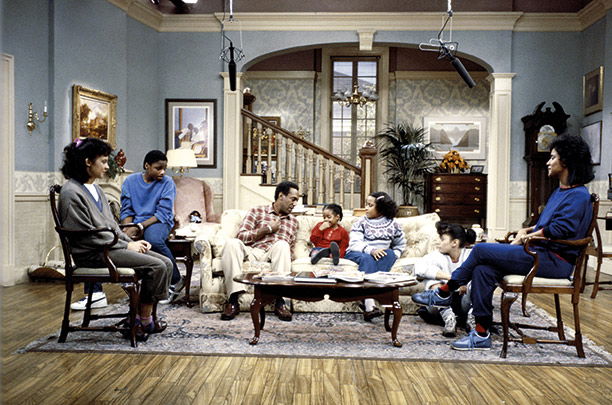 On September 20th, 1984 a new sitcom aired on NBC. The Cosby Show starred Bill Cosby as Heathcliff 'Cliff' Huxtable, a middle-class, black obstetrician living with his wife and five children in Brooklyn, New York. It kicked off with a situation that millions of parents could identify with: Cliff's son, Theo, had come home with a report card covered in Ds. Theo's mother was deeply upset and Cliff was furious. But Theo said that his bad grades didn't bother him because he didn't want to go to college. His goal was to grow up to be like 'regular people' and, if Cliff loves his son, won't he accept him for what he is?