The Inspiration for Tolkien's Ring
Did the story of a stolen Roman ring provide the basis for one of the 20th century's most popular works of fiction? Mark Horton and Lynn Forest-Hill tell the story of the archaeological dig which  fuelled the fantasies of J.R.R. Tolkien.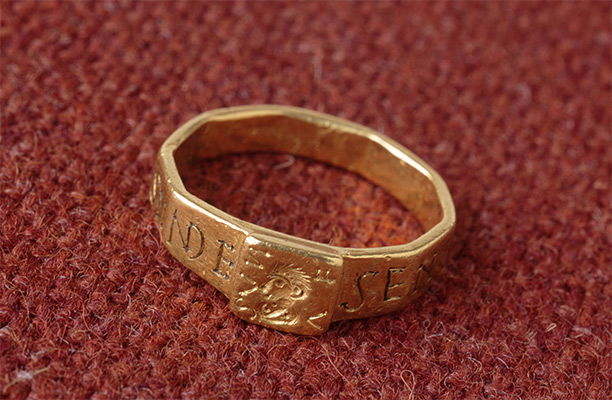 Sometime in the late fourth century a Roman by the name of Silvianus visited the Celtic temple dedicated to a healing god, Nodens, located on a hill above the River Severn at Lydney in Gloucestershire. During his visit (and possibly while Silvianus was bathing in the temple's elaborate baths), his gold ring was stolen. We know this because two lead curses were excavated in the ruins of the temple in the early 19th century. According to these curses Silvianus believed that the thief was called Senicianus and he offered half the value of the ring to Nodens, who was asked in return to withdraw good health from the culprit.