The Yeomanry: Britain's 19th-century Paramilitaries
Established partly in response to the long-feared French invasion and partly to quell unrest at home, the yeomanry were increasingly used by the authorities to intervene on the side of employers in disputes and riots. The ensuing armed clashes present the clearest example of class warfare in early 19th-century Britain, says Nick Mansfield.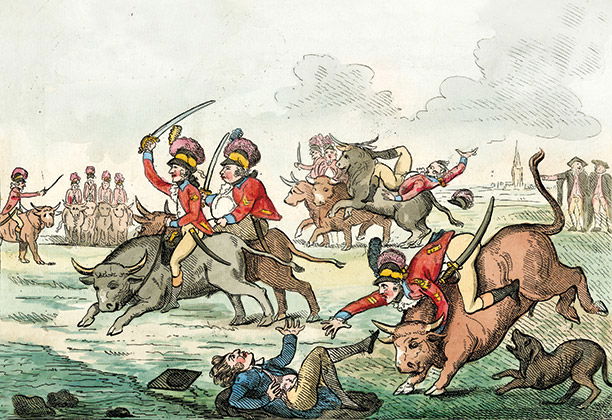 On August 16th, 1819 a crowd of around 60,000 mainly working people assembled on St Peter's Field on the outskirts of the burgeoning industrial town of Manchester. They had come to listen to the radical leader Henry Hunt claim that the widespread economic depression since the end of the Napoleonic Wars could be solved by parliamentary reform, allocating MPs to new cities like Manchester and extending the right to vote to working-class men.