Before and After the Volcano Blows
A new exhibition at the British Museum on the aftermath of the eruption of Vesuvius in AD79 raises questions about the relationship between past and present, says Daisy Dunn.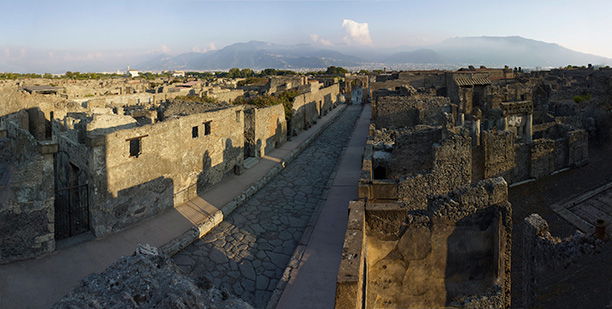 Even in the face of death we like to think we're invincible. In AD79 Vesuvius swallowed up the towns of Herculaneum and Pompeii, incarcerating thousands of lives in hot ash and mud. It could blow again at any time. Still, we can look at the preserved Vesuvian corpses in the British Museum's new exhibition with fascination rather than horror. One might as well be viewing art inspired by some remote and mythical occurrence.
The three million or so residents who live within striking distance of Vesuvius today are prey to the same blurred vision. The prospect of a catastrophic eruption in their lifetime feels like the stuff of Hollywood, not reality. Easier to picture Ian McKellen as Pliny the Elder, doddering about the place as lava sizzles, than one's own family piling into people carriers to escape Naples along the A3.