What the British did for America
Carnegie, Harvard and other Britons who have made significant cultural contributions to the United States.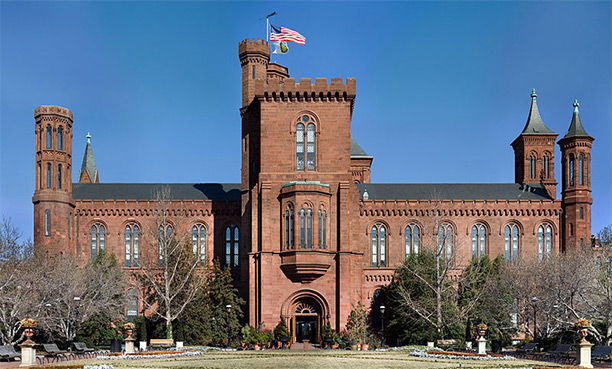 On August 10th, 1846 an Act of Congress signed by President James Polk established America's most famous museum, the Smithsonian Institution in Washington DC. It has since become the biggest museum complex in the world.
The Smithsonian was founded for 'the increase and diffusion of knowledge' with a bequest from James Smithson, a British scientist and illegitimate son of the 1st Duke of Northumberland. He never set foot in the United States. Here are some other Britons who have made significant cultural contributions to the United States.
John Harvard was born in Southwark, in London, in 1607. Much of his family was wiped out in the plague of 1625 and when his mother died in 1635 John inherited the Queen's Head pub off Borough High Street, along with an extensive library. With his parents and brothers and sisters gone, John decided to emigrate to America with his wife. They settled in Boston, Massachusetts, but John died the following year of consumption, aged just 30. He left half his estate and his valuable library of over 300 books to the new college he had helped to set up in Boston, which was subsequently named Harvard after its main benefactor. It is now the oldest and most prestigious institution of higher learning in the United States.
Sir William Blackstone was born in London in 1723. He was the first Professor of English Law at Oxford University and his extraordinary work Commentaries on the Laws of England had the most profound influence on those who created the US Constitution. Among other principles, Blackstone advanced the concept of 'innocent until proven guilty' and established that 'it is better that ten guilty persons escape than one innocent suffer'. His writings are quoted more frequently in judgements by the US Supreme Court than any other work.
Andrew Carnegie, who died in August 1919, was born in Dunfermline, Fife, Scotland, in 1835. At the age of 13 he emigrated to America with his parents, got a job in a bobbin factory and by the age of 35 had constructed his first steel mill in Pennsylvania. Carnegie Steel Company became the largest and most profitable industrial enterprise in the world and Carnegie its richest man. In 1901 Carnegie sold his company and devoted the rest of his life and fortune to establishing libraries and concert halls, his most famous being Carnegie Hall in New York, America's most esteemed venue for classical and popular music.