Taking history out into the world
Mathew Lyons argues that historians need to make a greater impact on the political debate about the kind of world we wish to live in.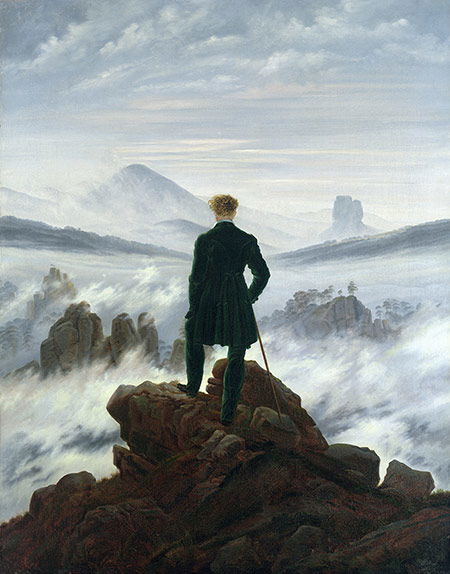 My eyes were caught the other week by a news story in the Israeli newspaper Haaretz, which reported an interview with the Iranian foreign minister, Mohammad Javad Zarif. Defending his country against accusations of antisemitism, Zarif cited, among other things, the role of Cyrus the Great, who led Persia in the mid-sixth century BC, in rescuing the Jewish people from Babylon.
It is not often that politicians reach quite so far back in history for their examples. Indeed, as a rule, few politicians are much interested in history at all. 
It is a reminder that history – of peoples, of nations, of empires, of cultures – is perhaps more politically salient now than it has been for a very long time. Across the Middle East the nation states largely created by colonial powers in the last century are being pulled apart by social and ideological forces that long pre-date colonialism. ISIS avowedly pursues the fantasy of an idealised Caliphate in the Arab dust that would be laughable if it weren't so steeped in blood. Putin's neo-imperial Russia is looking hungrily at its old territories in Ukraine and elsewhere. Nationalist parties across Europe are on the rise, peddling dubious rhetorical tropes dressed up as calls to ancient liberties. The UK itself is straining under the force of Scottish nationalism and the national British parties' confused and inept response.
The past is everywhere in the present. I cannot recall a time in which people have looked forward more to the past or to an idea of the past that offers some kind of Utopian escape from the difficulties of the global now.
The news media are not short of political pundits and commentators to chew over the bones of these issues. But where, in the public sphere, are the historians?
Surely now more than ever we need historians to be a part of national and international debate – of public life – to provide informed insight and, perhaps more importantly, an informed doubt that challenges the pseudo-pious certainties others hold about the past. The quality of doubt shows public life at its lowest point: the media's fondness for talking points and for facts so trite they are indistinguishable from factoids makes it difficult for individual historians to cut through. History resists simplicity, we know. But how can the public reach us; or, how can we reach the public? 
There is no lack of hunger for seriousness, for intellectual challenge in public life. Look at the phenomenal success of the TED talks. Why are there so few forums for historians to foster and inspire debate? Are we too used to talking to ourselves in a language designed to exclude non-specialists, to engaging only with like-minded men and women focusing on ever-smaller disciplines and sub-disciplines? Or is the problem elsewhere?
For all the modish talk of public history in faculties up and down the country, very little is actually being done at a significant public level. Most people's idea of a public historian would probably be David Starkey. Starkey is among our finest historians but too often in his appearances on Question Time he seems cast in the role of an irascible don escaped from a minor piece by Terence Rattigan. That is not good for anyone. 
Perhaps, though, the problem is organisational as well as cultural. Perhaps what we need is an organisation that, like History Today, loudly asserts and argues the value of history – an Institute of Public History or similar. It would be both think tank and bully pulpit, organising debates and talks on current issues and aggressively pushing them out into the world as TED does, across all media. It would be a platform from which historians could challenge the mendacity of politicians and the banality of media alike. It would push back against the glib simplifications that make decision-makers sleep easier at night. It would take the public seriously and offer seriousness and intelligence in return. 
After all, intelligence – in its old sense of information – is the lifeblood of a democracy. It is our duty to take our wares out into the public square. The people need us.
Mathew Lyons is author of The Favourite: Ralegh and His Queen (Constable & Robinson, 2011). Follow him on Twitter @mathewjlyons