Spring Events at the National Gallery
Life in 19th century London suburbia for art critic Émile Zola: Michael Rosen investigates.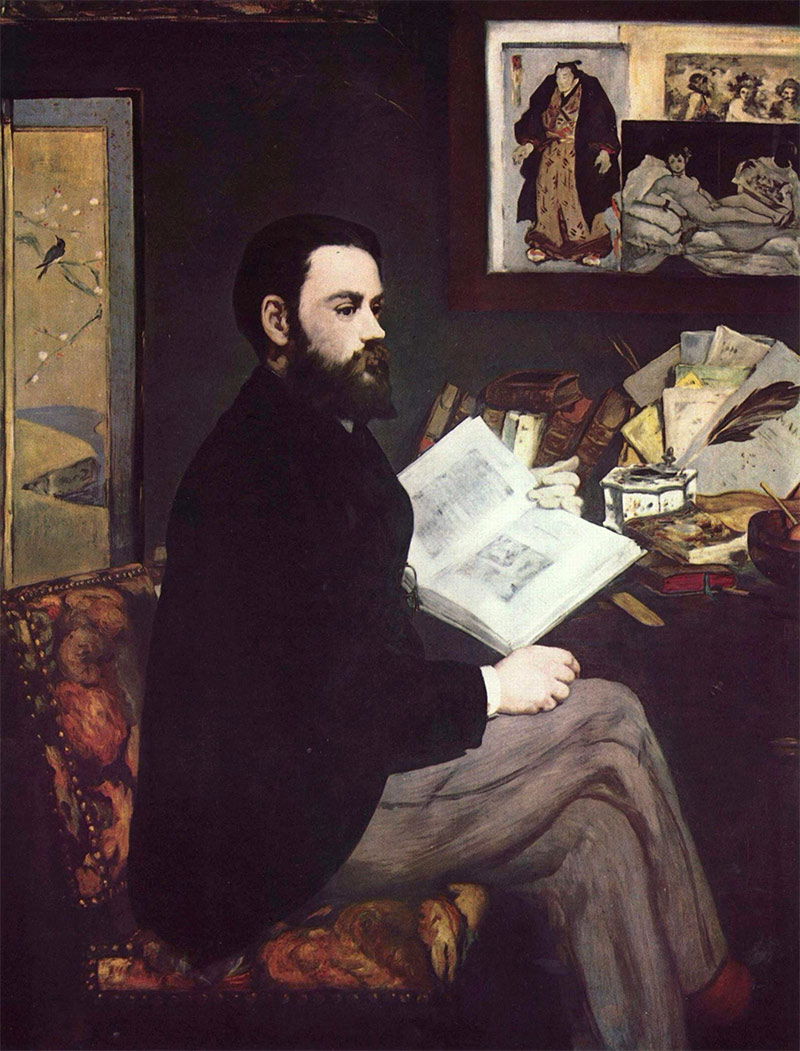 Portrait of Émile Zola by Édouard Manet.
Spend your Friday evening at the National Gallery with author Michael Rosen and curator Christopher Riopelle who will discuss the life and work of Émile Zola (1840–1902), the French novelist, art critic and ardent champion of the Impressionists.
Although best known for his novels such as Nana and Germinal, Zola was also a prolific art critic with a love of modern French painting. For Zola, there was a parallel between Impressionist paintings and his fictional subjects. He wrote many favourable reviews of the work of Monet, Manet and the Impressionists, and in his novel The Masterpiece he depicted the Bohemian life of artists, modelling the character of Claude Lantier on his life-long friend Cézanne.
Zola's efforts to exonerate the falsely convicted army officer, Alfred Dreyfus, led to his exile in south London from February 1898 to the summer of 1899, and it is this period that Michael Rosen has explored in depth, in his book The Disappearance of Émile Zola.
Rosen gives a vivid insight into Zola's time in England, recounting surprising anecdotes such as the writer's arrival in London when, with limited English, he had to resort to mime to buy underwear, much to the shop assistant's bemusement. We also learn about Zola's enthusiasm for photographing life in the London suburbs, and how he managed his complex love life, sharing time between his wife Alexandrine and his mistress Jeanne Rozerot and their two children.
Hear Michael Rosen and Christopher Riopelle on Friday 20 April, 6.30–7.30pm at the National Gallery.
Find out more at nationalgallery.org.uk/events
This is a sponsored post on behalf of the National Gallery.