Scissors or Sword? The Symbolism of a Medieval Haircut
Simon Coates explores the symbolic meanings attached to hair in the early medieval West, and how it served to denote differences in age, sex, ethnicity and status.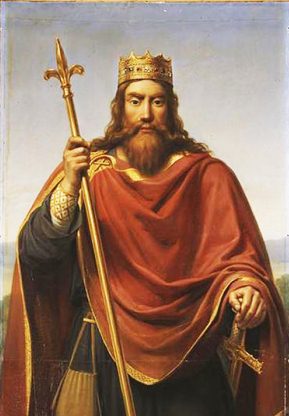 Merovingian ruler Clovis I
Whilst residing in Paris in the sixth century, Queen Clotild, the widow of the Merovingian ruler Clovis, became the unwilling subject of the inveterate plotting of her sons, Lothar and Childebert, who were jealous of her guardianship of her grandsons, the children of their brother, Chlodomer. Childebert spread the rumour that he and his brother were to plan the coronation of the young princes and sent a message to Clotild to that effect. When the boys were dispatched to their uncles they were seized and separated from their household. Lothar and Childebert then sent their henchman Arcadius to the Queen with a pair of scissors in one hand and a sword in the other.