Get our free ebook on the Second World War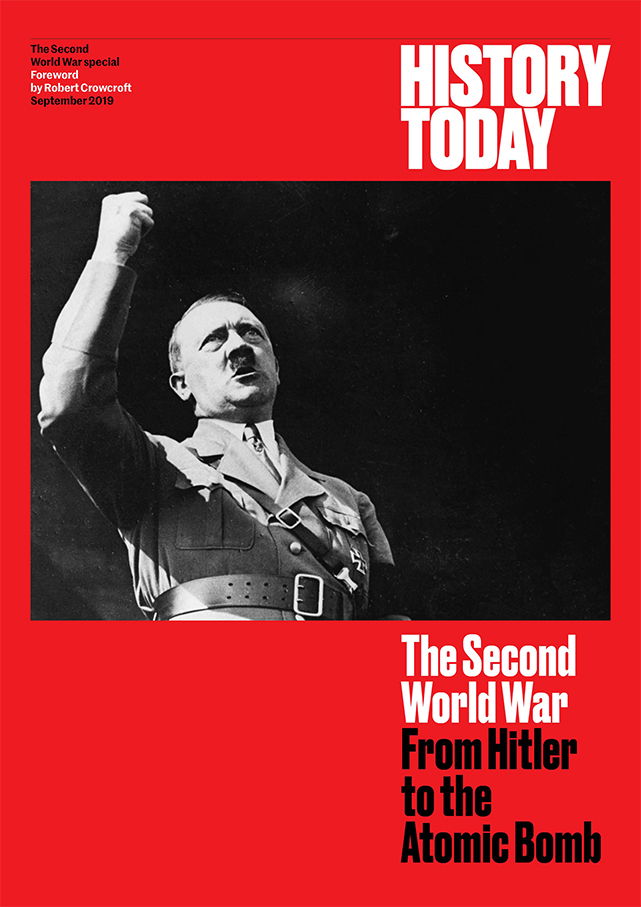 The Second World War: From Hitler to the Atomic Bomb
The Second World War began when Nazi Germany invaded Poland on 1 September 1939. What followed was the most destructive conflict in human history.
History Today commemorates the 80th anniversary of this fateful moment with a remarkable collection of articles from leading historians exploring the war's origins, conduct and aftermath. Sign up now to claim your free copy.
This special publication captures the sheer richness of historical writing on this period. With a new foreword by Robert Crowcroft, one of Britain's foremost historians of the Second World War, and the best articles from the History Today archive, it's free for you to download now. 
Get this comprehensive, authoritative ebook now.
We're committed to your privacy. History Today Limited will email you the ebook, the History Today enewsletter and notifications of History Today events and offers. You may unsubscribe from these emails at any time. For more information, check out our Privacy Policy.
History Today is the world's leading serious history magazine. Always authoritative, insightful and beautifully illustrated throughout, it gives readers fascinating insights into the people and events that shaped our world.