The Great Helmsman Goes Swimming
Roger Hudson reveals a big splash: Chairman Mao photographed attempting to swim the River Yangtze in July 1966.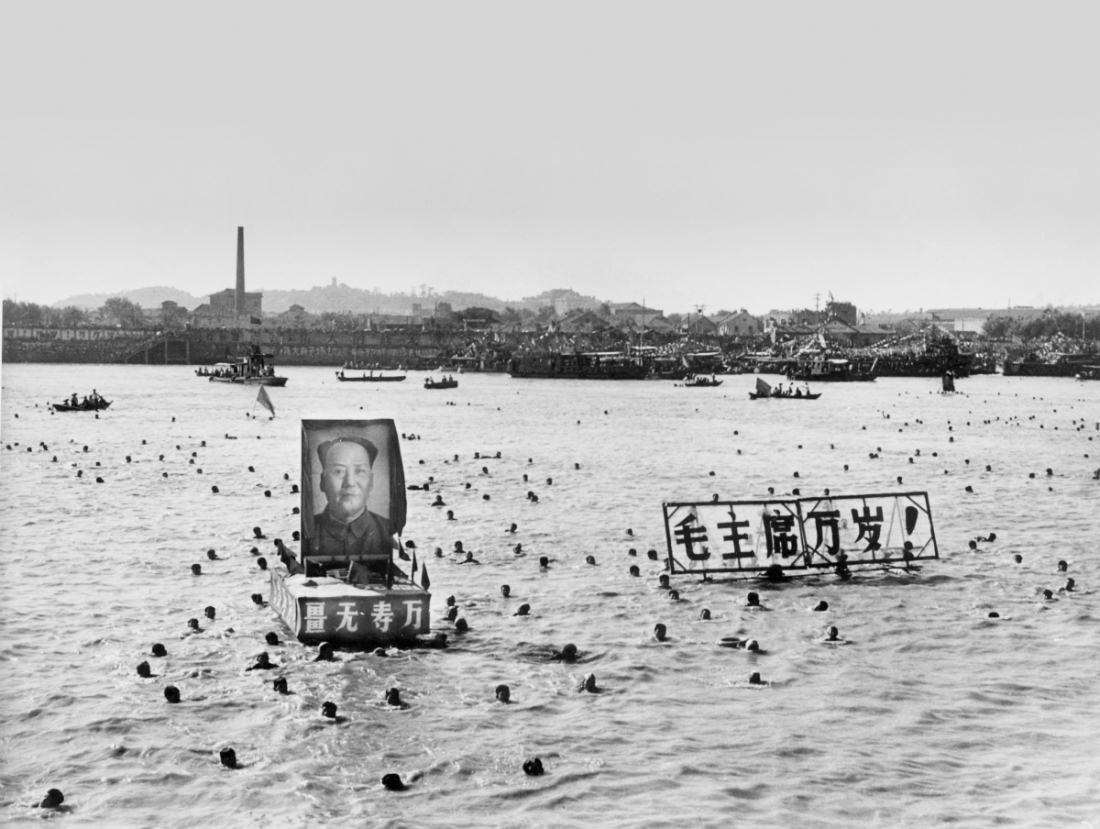 It is July 16th, 1966 and the 72-year-old Chairman Mao has chosen to join 5,000 other swimmers in Wuhan's 11th annual Cross-Yangtze Competition. He is out to demonstrate that he is still vigorous, fit to lead his last revolution, which he has already set in motion, but which is soon to accelerate until seemingly out of control. Surrounded by six swimming bodyguards, accompanied by giant portraits of himself and by placards asking for 10,000 years of life for him, he stays in the water for 65 minutes, drifting some ten miles downstream with the powerful current. Whether he is joined by any of the attractive young women from what is known euphemistically as his 'Cultural Work Troupe' we do not know. Two days later he will be back in Beijing after a long absence, ready to 'bombard' the Communist Party headquarters, which he denounces as the great enemy, a hotbed of revisionism and feudal tendencies.