The Convict Settlement of Australia
Roderick Cameron explains how, during the 50 years that followed Governor Phillip's landing at Botany Bay in 1788, convicts and free settlers turned New South Wales into a flourishing colony.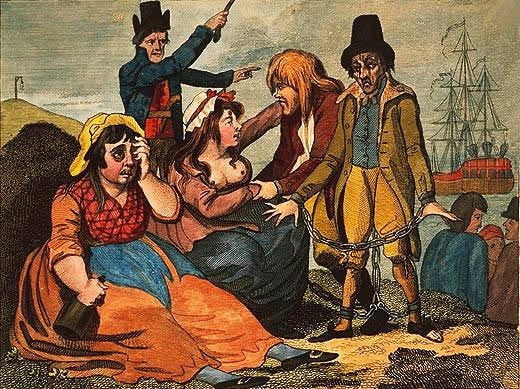 When, in 1776, America declared her independence, England lost Virginia as a convict settlement. The Gold Coast was tried as an alternative, till transportation there was discovered to be the equivalent of a death-sentence; and, within a few years, English gaols became dangerously overcrowded. Captain Cook's voyages suggested a solution of the problem; and Lord Sydney at the Home Office selected Botany Bay.