The Two Faces of William Beckford
William Beckford was the model of an 18th-century progressive and aesthete. But the wealth that allowed him to live such a lifestyle came from the slaves he exploited in his Caribbean holdings. Robert J. Gemmett looks at how an apparently civilised man sought to justify his hypocrisy.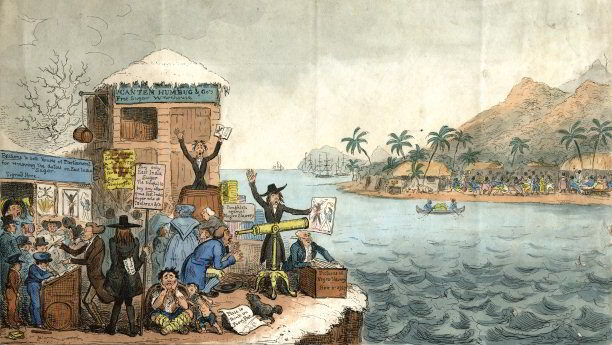 As a self-indulgent romantic figure William Beckford (1760-1844) cultivated in his own words and lifestyle the image of an aesthete who lived above the 'puny jarrings of the world'. As a young man he preferred to be seen as too compounded of the 'elements of air and fire' to be mired down by terrestrial concerns. He perpetuated the image as he grew older. The lofty towers he ordered to be built at Fonthill, Wiltshire and near his residence in Lansdown, Bath were emblematic of his desire to stand aloof in splendid grandeur, surrounded by the earthly treasures he displayed in these celebrated museums of art.