Richard Lansdown introduces Hugh Welch Diamond, one of the fathers of medical photography, whose images of the insane both reflected and challenged prevailing ideas about visually recording insanity.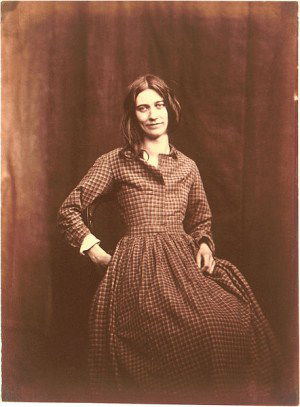 A patient at Surrey County Lunatic Asylum, circa 1850-1858. Photograph by Hugh Welch Diamond.
One of the gems of the Royal Society of Medicine's library is the Diamond Collection, a set of 22 photographs taken by Hugh Welch Diamond (c.1809-86), a physician and founder member of what is now the Royal Photographic Society. The earliest British medical photographer, he was the first ever to take pictures of a wide range of inmates in an asylum, images that were exhibited in the first exhibition of photographs held at the Royal Society of Arts in 1852.