Obituary: Professor James Campbell
A leading Anglo-Saxon scholar, whose influence will be felt for generations to come.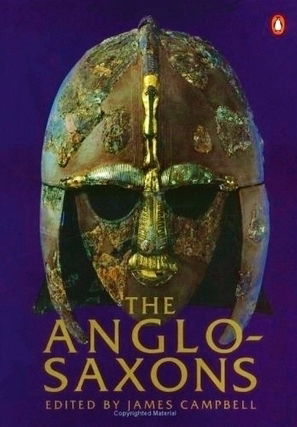 James Campbell, who died on May 31st, was both a great scholar of Anglo-Saxon history and an inspiring tutor to generations of students at Worcester College, Oxford, where he was a fellow from 1957 until his retirement in 2002.
Although Campbell became synonymous with Anglo-Saxon history, he began his academic career as a late medievalist, having begun a D.Phil. on the Anglo-Scottish border, first with Vivian Galbraith and then with May McKisack. One of the first articles he published was on the Anglo-Scottish background to the outbreak of the Hundred Years' War. However, following his appointment in 1957 as Fellow in Medieval History at Worcester College, his attention turned to the Anglo-Saxons.
Campbell's interests ranged widely and productively over Anglo-Saxon history, with essays on as diverse subjects as the land market in early England and 12th-century views of the Anglo-Saxon past. It is, though, in his articulation of a late Anglo-Saxon kingdom – a 'nation state' as he termed it in an essay published in 1996, possessed of great power and sophistication – that Campbell arguably made his greatest and most enduring contribution to Anglo-Saxon and, indeed, medieval, history. In a series of groundbreaking articles, collected together in 2000 in The Anglo-Saxon State, Campbell argued that the English kingdom created by Alfred the Great and his successors in the 10th century was highly organised and capable of impressive – not to say oppressive – feats of government, such as the large-scale reorganisation of the coinage under King Edgar (957-975) or the raising of huge sums of money to pay the Danes during the reign of Æthelred II (978-1016). Moreover, he argued persuasively that aspects of English royal government that come into sharp relief in the historical record in the 12th and 13th centuries had their origins in the late Anglo-Saxon period and that much of the structure of English government, especially at a local level, was in place by the end of the 11th century. The importance of this contribution was recognised in his election as a Fellow of the British Academy in 1984 and the invitation to deliver the Ford Lectures in British History at Oxford in 1996. In those lectures, entitled 'The Origins of the English State', he set out cogently and compellingly the case for the strength and antiquity of the English kingdom in the Middle Ages.  
The point where James Campbell the formidable and original historian and James Campbell the inspiring teacher met was in The Anglo-Saxons, the book written with the late Eric John and Patrick Wormald and first published in 1982. This book remains an impressive, even pioneering, piece of work and a testament to all three historians. It was both highly readable and accessible (even to a first year undergraduate with no knowledge at all of the Anglo-Saxons beyond primary school level) and impressive in its cutting-edge scholarship. The inclusion of a series of short picture-essays by specialists, along with the main chapters written by Campbell, Wormald and John, was groundbreaking when published. This book has well and truly stood the test of time, remaining a fixture on reading lists 30 years after its publication; it has not been superseded.
The accessibility of Campbell's writing was matched by his accessibility and humanity as a teacher. At first glance, he could be a forbidding prospect; rather reserved and frighteningly knowledgeable. I remember my first tutorial with him. While reading out a not very good essay on Bede, he seemed to be paying no attention at all to what I was saying, instead demolishing a matchbox. Nevertheless, when I had finished, he uttered what became a well- known phrase: 'well, let me see if I've got this right …' and proceeded to give an elegant, concise and accurate summary of my essay. This was then followed by a forensic dissection of it, before he prodded me, with immense patience and good humour, into reassembling it into what it could and should have been. Whether his teaching style would now be considered good practice is a different matter, but it made me a better historian and instilled in me an enthusiasm for Anglo-Saxon history that it is still with me.
For the many hundreds of students taught by Campbell, it will, I am sure, be his seemingly endless patience, his good humour and his generosity that will be treasured the most. Perhaps most telling about Campbell's own views on the importance of his scholarship was a speech he gave at the lunch to mark his 80th birthday in January 2015; what he prided himself on the most was not PhDs supervised, or grants captured (the benchmark of modern academic life) but the number of his students who had gone on to become teachers and who were, in their turn, generating a love of history in their pupils.
James Campbell will be much missed: as an outstanding and sometimes provocative (in the best sense) scholar; as an engaging and highly readable writer; and as an inspiring tutor and friend to generations of students. The image of a powerful, sophisticated and effectively run kingdom articulated by Campbell, along with his contributors to The Anglo-Saxons, is now one that is deeply embedded in English historiography. The nature of historiography is not, and should never be, to stand still and all historical paradigms need reassessment and sometimes demolition. The Anglo-Saxon state, though, will take some serious effort to knock down.
Charles Insley is Senior Lecturer in Medieval History at the University of Manchester.