There's nothing new about nationalism
As the UK prepares to vote, the Conservatives are attempting to delegitimise a Labour-SNP coalition.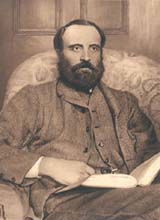 In a recent interview, Prime Minister David Cameron opined that a Labour-SNP coalition 'would be the first time in our history that a group of nationalists from one part of our country would be involved in altering the direction of our country, and I think that is a frightening prospect.' The Prime Minister's attempt at delegitimising his opponents' democratic credentials is undermined by its inaccuracy.