'The Welsh would be insuperable if only they were inseparable.'
In 1995, an obituary of the Welsh historian Gwyn A. Williams published in the Independent neatly described his view of Wales as 'the very anvil on which the progress of the urban working class had first been hammered out'. It is true that the Industrial Revolution changed Wales, leaving an enduring association between the country's southern Valleys and the production of iron and coal. Seen below, the artist Iwan Bala confronts Wales' recent industrial past and the post-industrial era in which the Welsh were like 'a naked people under an acid rain'. Williams is also quoted in Bala's artwork – 'Wales is an artefact which the Welsh produce. If they want to' – faintly echoing the opinion of the country's first historian, the 12th-century clergyman Gerald of Wales: 'The Welsh would be insuperable if only they were inseparable.'
CELTS AND ROMANS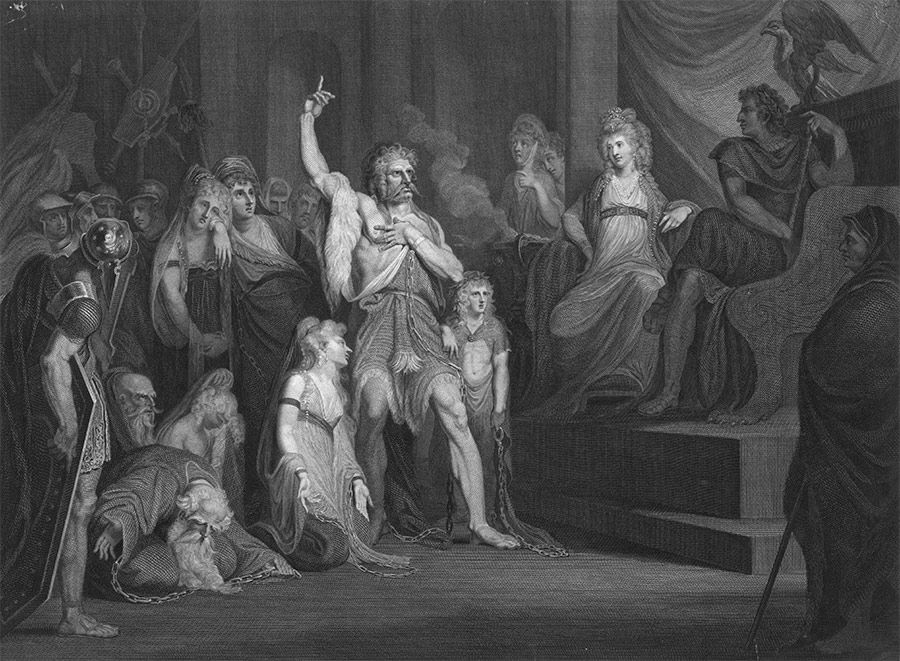 The Celtic leader of the Silures, Caratacus, delivers a speech before the Roman Emperor Claudius: 'I had horses, warriors and gold. What wonder if I was unwilling to lose them?' The Silures occupied south-east Wales, clashing with the Romans, who arrived in Britain in AD 43. Caratacus was captured after a battle in AD 51 and taken to Rome, where his speech convinced Claudius to pardon him. Wales did not get the same lenient treatment and suffered punitive campaigns in 74-78. It was never fully Romanised.
'WHAT IS MINING DAD?'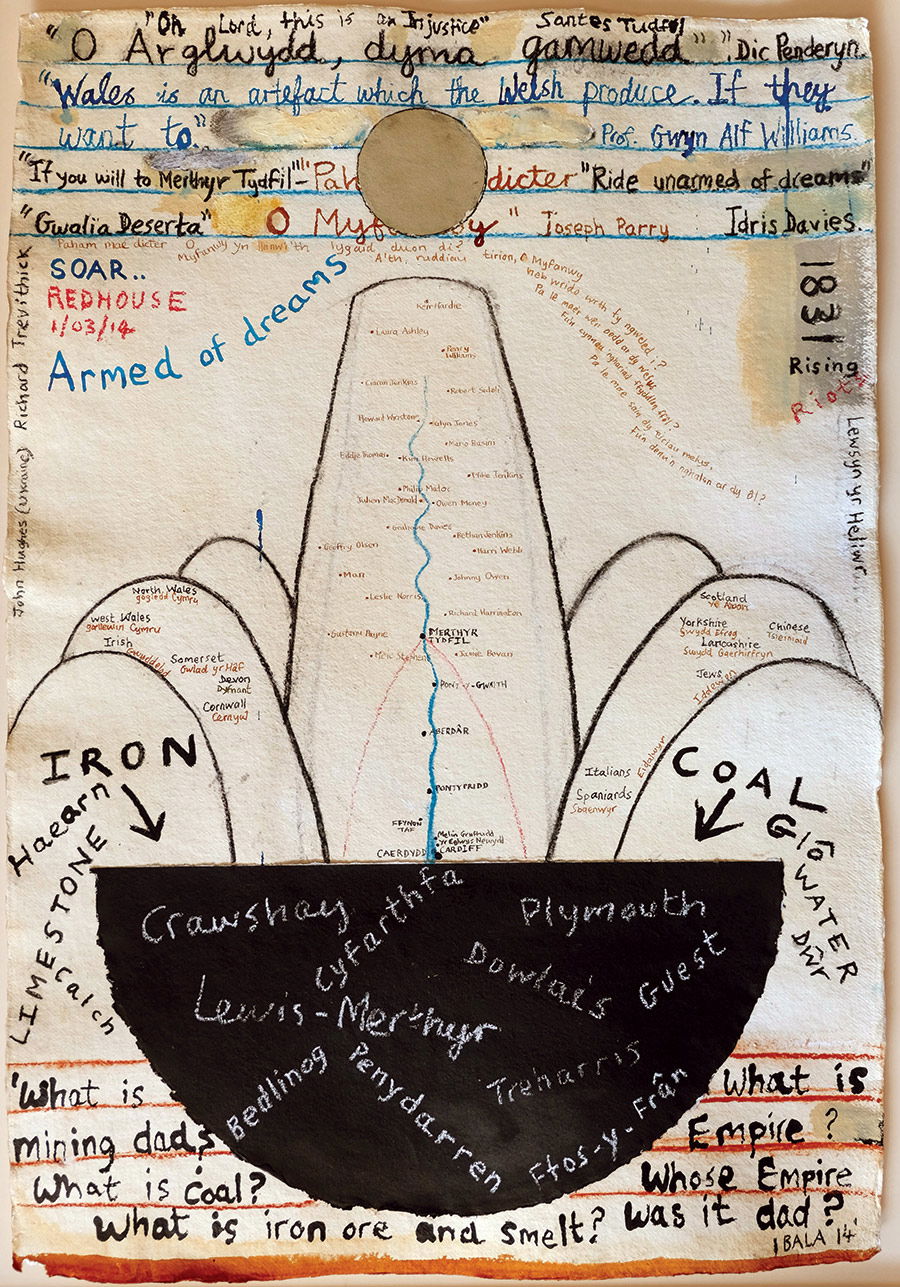 As Bala explains, Merthyr Tydfil was 'once the largest conurbation in Wales', where iron foundries and furnaces gave 'the appearance of a hell on Earth'. In 1852 the average life expectancy was just over 17. Yet 'radical politics were also forged in its crucible'; the Red Flag may have been first used as a symbol of workers' revolt during the Merthyr Rising of 1831.
FOREIGN LAND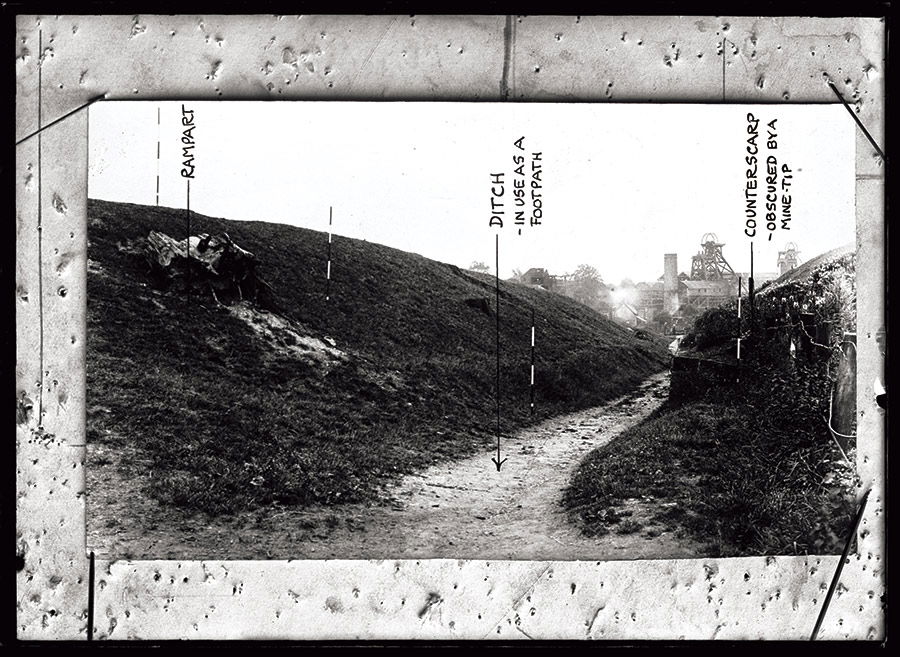 Running along the border between England and Wales, Offa's Dyke – so named for the Anglo-Saxon king of Mercia (r.757-796) – has been described as the largest man-made boundary in Western Europe. The precise purpose of the earthwork is unclear. Regardless, the division between England and Wales was soon made clear in the latter's name: 'Wales' comes from 'wealh' meaning 'foreigner or Briton' in Old English. A frontier region known as the 'Marches' existed along the Welsh side of the border during the medieval period.
PIOUS NATION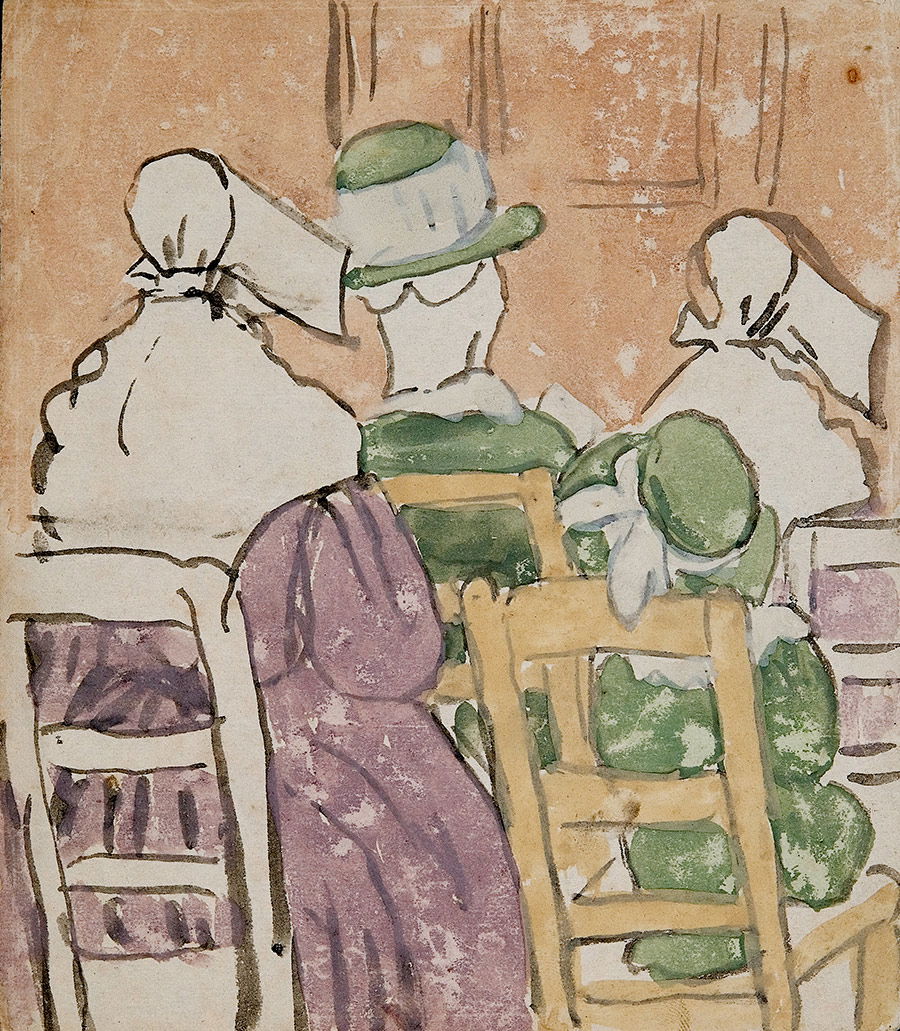 The historian Geraint H. Jenkins has argued that the spread of Christianity 'helped to develop a distinctive Welsh identity', as the Welsh began to define themselves as 'superior' Christians, compared with their pagan Anglo-Saxon neighbours. William Morgan's publication of a Welsh language Bible in 1588 meant that Protestantism was not experienced as a colonising force (as it was in Ireland). By the 19th century, most religious expression in Wales was nonconformist, with Chapel preferred to Church.
PRINCE OF WALES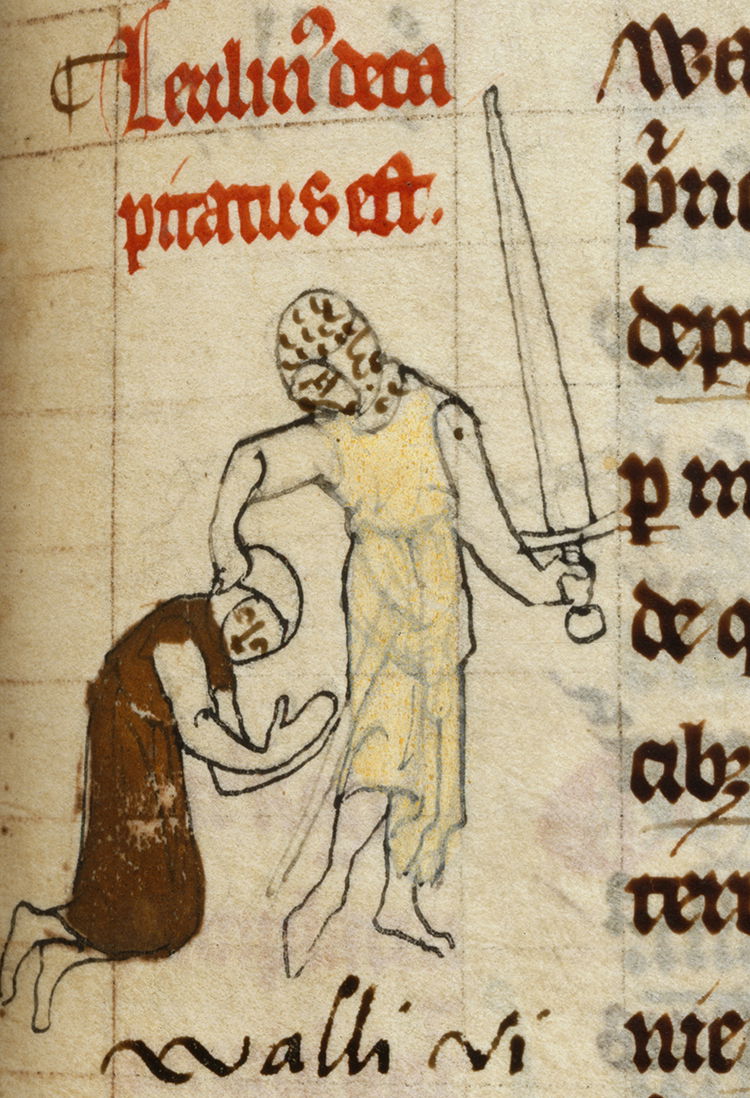 Here the last Welsh 'Prince of Wales' meets his death. The medieval period saw various Welsh kings, including Gruffydd ap Llywelyn, the only native prince to rule a united country from 1055 to 1063. The similarly named Llywelyn ap Gruffydd (or, 'Llywelyn the Last') signed the Treaty of Montgomery with Henry III in 1267, recognising Llywelyn as Prince of Wales. Henry's successor Edward I, who referred to Llywelyn's kingdom Gwynedd as 'a snake lying in the grass', began a reconquest in 1277 culminating in annexation – and Llywelyn's death. 
IN THE SHADOW OF STONE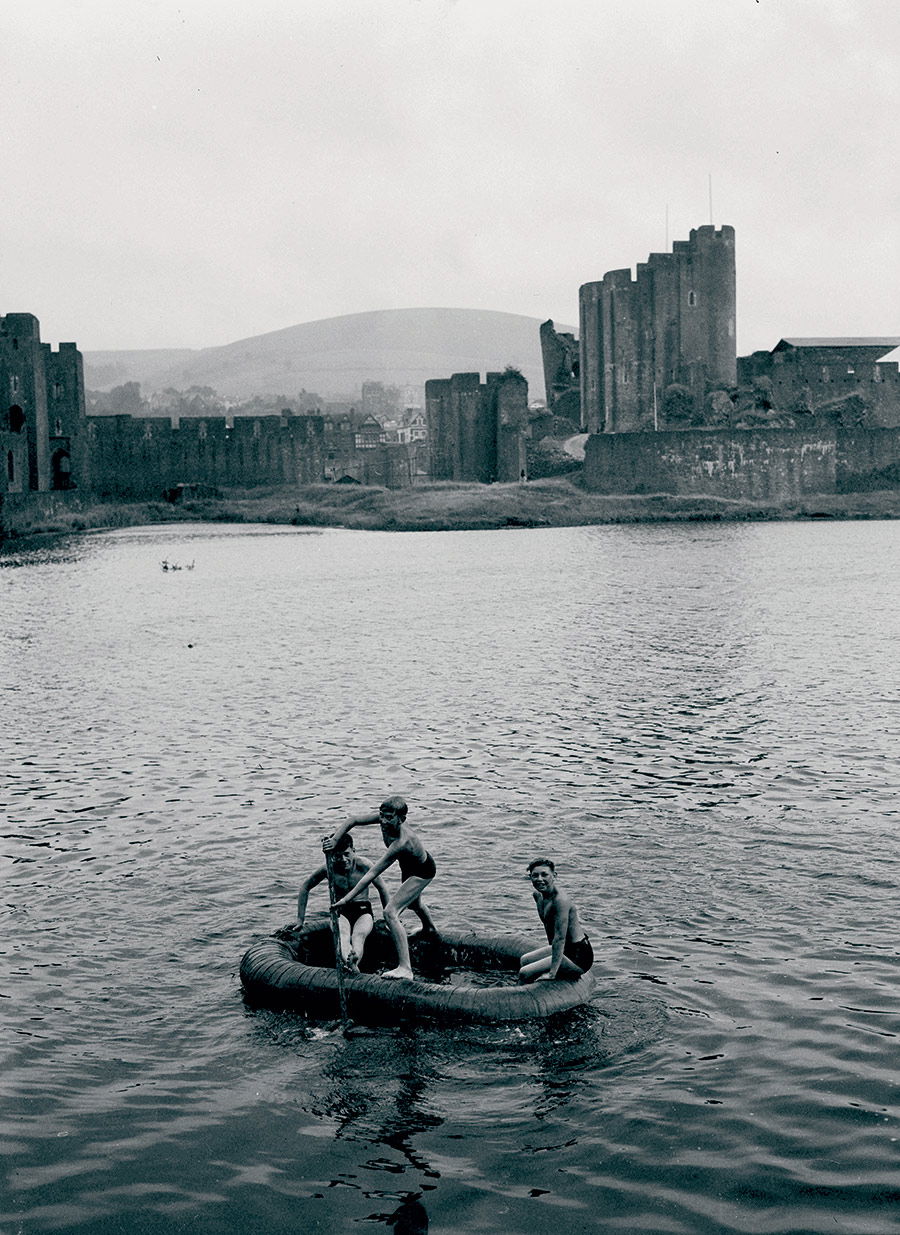 The castles that began to appear in Wales during the 13th century were unambiguous symbols of English control. Edward I built a strategic series of stone fortifications across north Wales that became known as his 'Iron Ring'. Construction of the first, Flint Castle, began in 1277. Pictured here, Caerphilly Castle was begun in 1268, by the English Marcher Lord Gilbert de Clare to assist his conquest of Glamorgan. 
OWAIN GLYNDŴR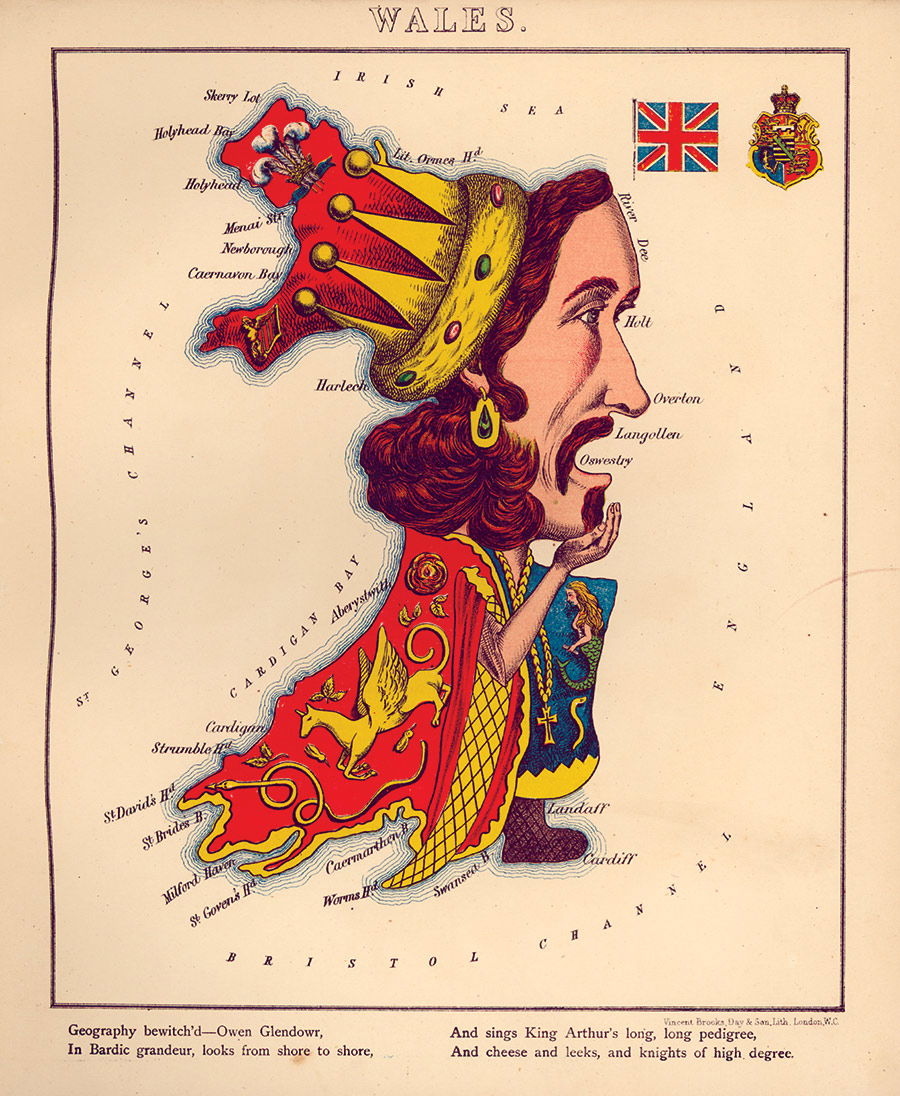 Among the most famous of Welsh national heroes, Owain Glyndŵr came from Anglo-Welsh gentry in the Welsh Marches. From 1400 to 1415 he led a revolt against English rule which, by 1403, had become national in scale. A charismatic leader, by 1404 Glyndŵr was able to call a Welsh parliament at Machynlleth, declaring his vision of an independent Wales with its own church and two universities, as well as a plan to break up England (with French assistance).Despite victories, the revolt petered out by 1415. Glyndŵr was last seen in 1412. No further major Welsh independence uprisings followed and the country was confined to its current borders – like Glyndŵr in this children's illustration
PAST PRESENT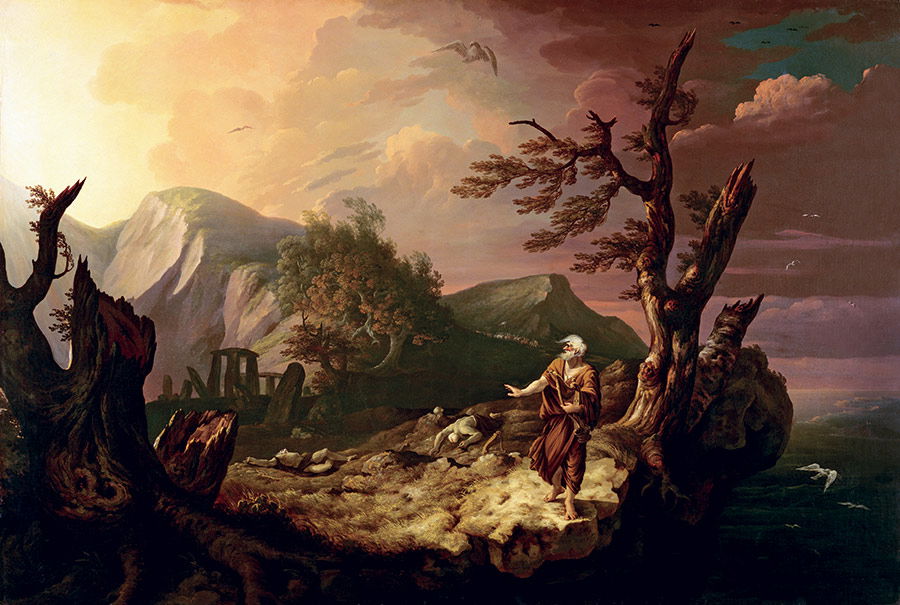 This evocative painting by the Welsh landscape painter Thomas Jones was completed two years before the Welsh word for patriotism, Gwladgarwch, was coined. The 18th century saw a resurgence among antiquarians and historians interested in Wales' Romantic ancient past. Iolo Morganwg, who forged a series of medieval Welsh manuscripts, is possibly the most famous. Druidry had a central place in this national revival, as the painting indicates. The modern National Eisteddfod of Wales was inaugurated in 1856.
WELSH KING?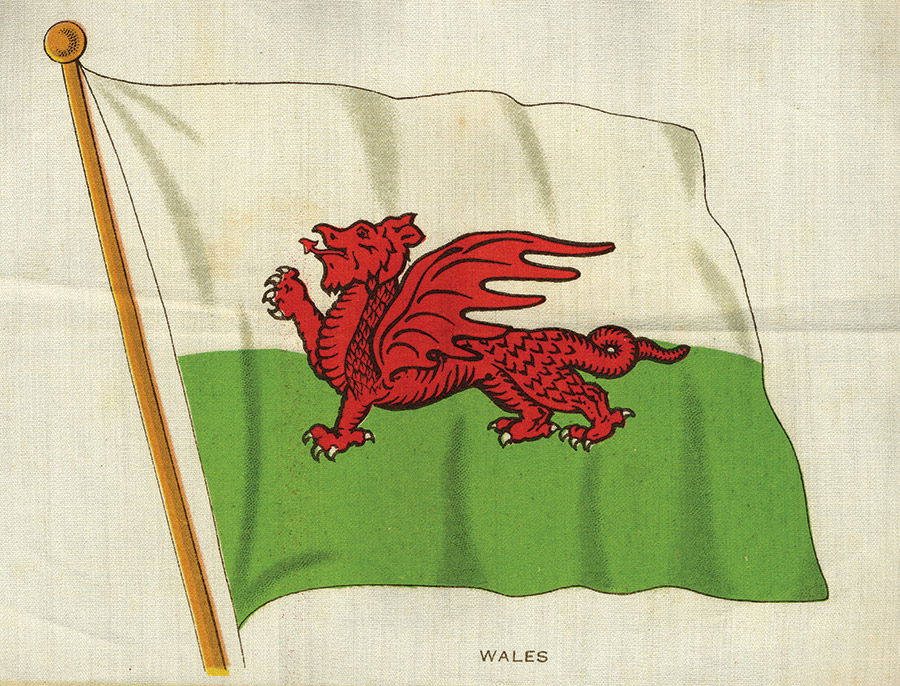 Born in Pembroke Castle in 1457, Henry Tudor returned from exile in 1485 and, fighting under what is now the national flag, became king of England at the Battle of Bosworth. Despite Welsh ancestry – and support – the dynasty he founded did not champion the Welsh cause. In 1536, Henry VIII's Act of Union made Wales politically part of England.
HINTER LAND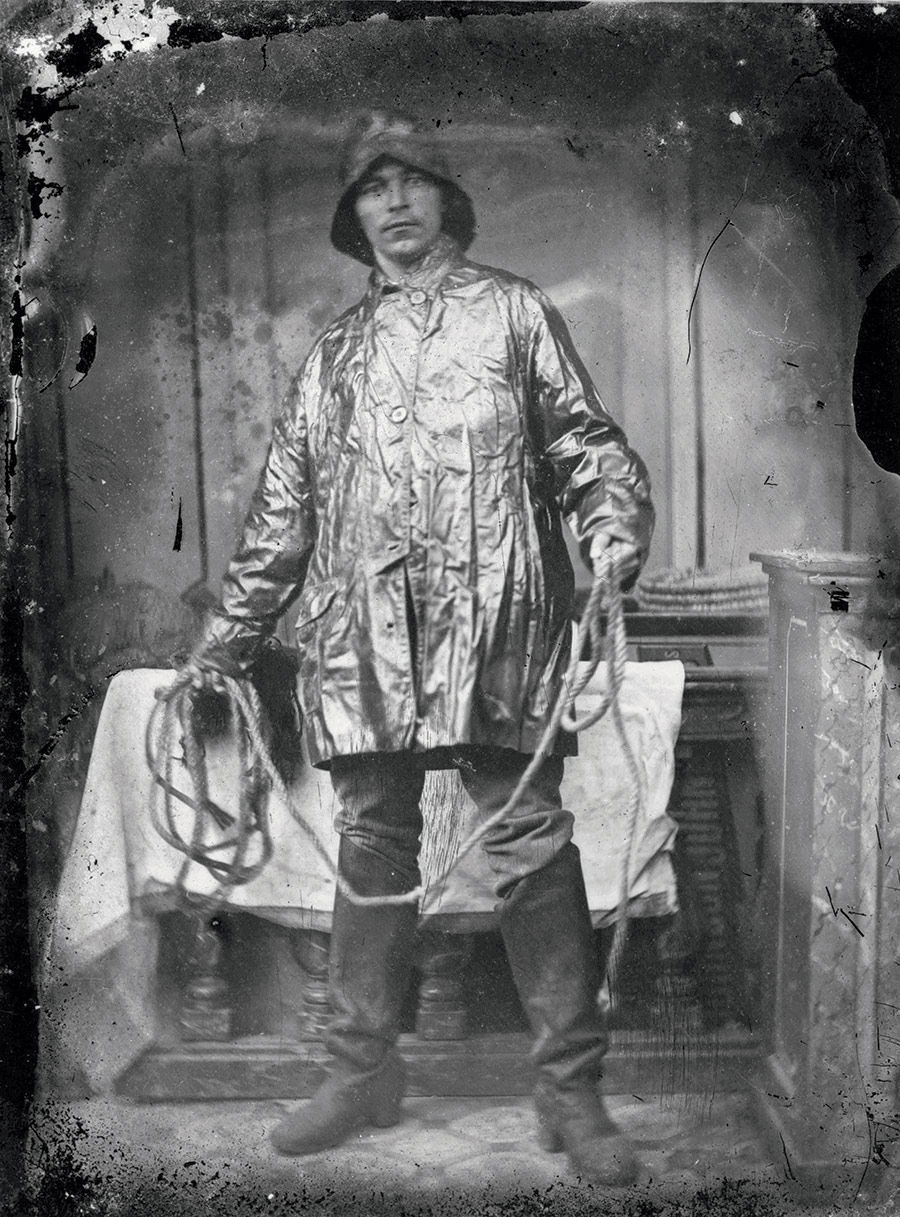 In 1867, the Ceredigion-born photographer John Thomas founded his own business, the Cambrian Gallery in Liverpool. Having noticed a dearth of Welsh figures in the fashionable carte-de-visites he sold, Thomas spent around 40 years photographing Welsh people and landscapes. Thomas' collection – from which this image of an anonymous fisherman comes – presents a portrait of rural Victorian Wales as counterpoise to the rapid urbanisation in the Valleys.
'DIM SAESNEG'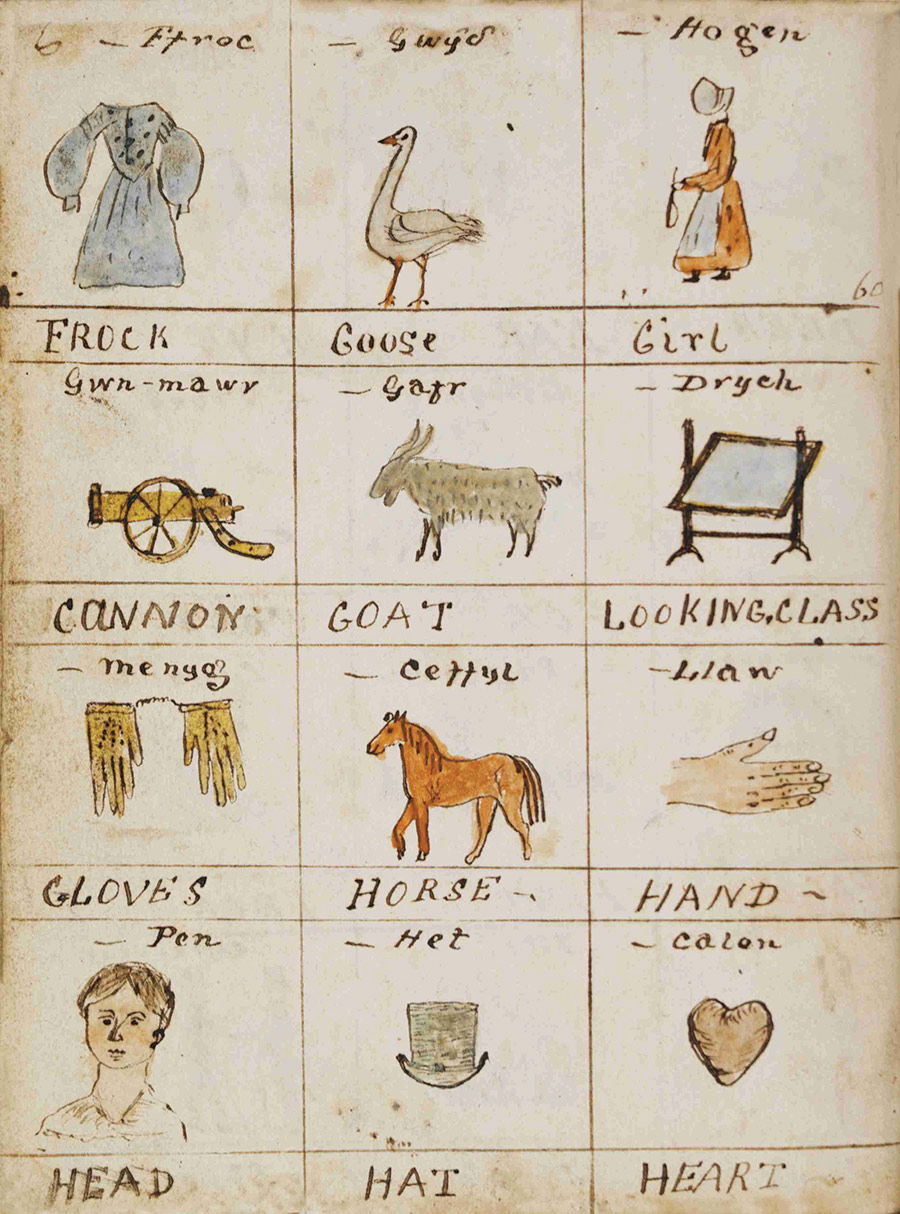 One of over 130 pages that comprise an illustrated dictionary in both English and Welsh produced by Eliza Pughe (1831-c.1850), a profoundly deaf 12-year-old from Caernarfon. Welsh probably evolved from Common Brittonic around the end of the sixth century. The 13th-century Black Book of Camarthen is considered the earliest surviving manuscript entirely in Welsh, which declined as English became the language of politics and opportunity, especially after the Industrial Revolution: by 1901, Welsh had become a minority language. Yet in the postwar years, following vigorous campaigns, the language – and Welsh culture – is resurgent, thanks partly to renewed emphasis on Welsh in schools.
THE GREAT FLOOD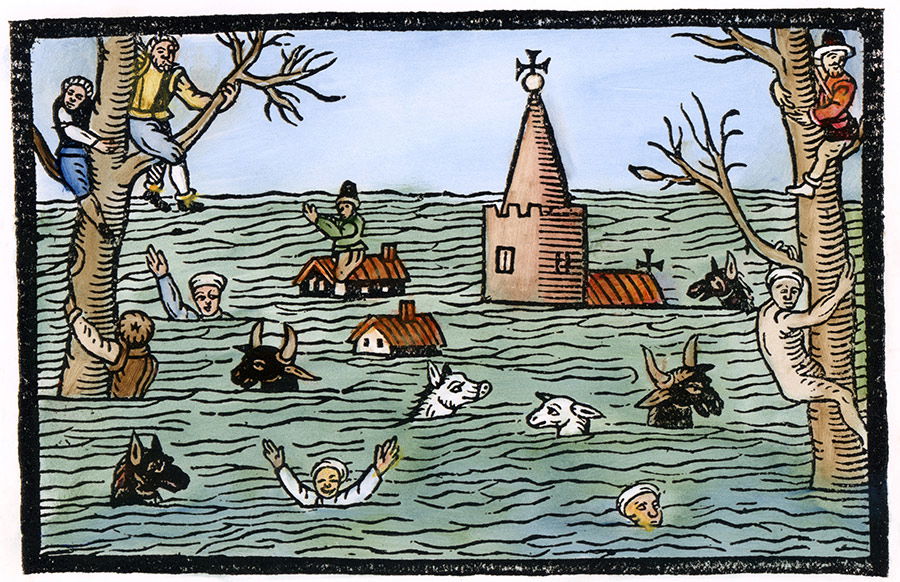 This illustration shows the impact of the Bristol Channel floods which devastated south Wales in 1607. In the 1960s Wales suffered another flood: the village of Capel Celyn was flooded to create a reservoir of water for Liverpool. There were too few Welsh MPs to prevent the bill passing through Parliament in 1957. Calls for devolution followed and the National Assembly for Wales was created in 1998.