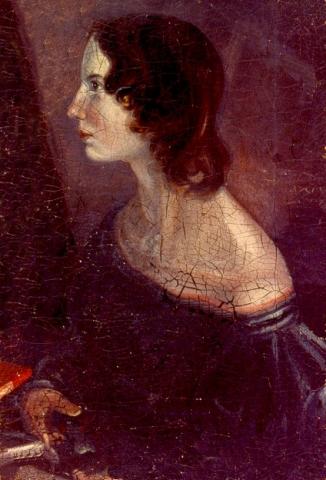 Emily Brontë, author of Wuthering Heights was born in Thornton, near Bradford in Yorkshire. At Haworth near Keighley, Emily lived, worked - and died at only 30 on December 19, 1848.
At the Parsonage here the three sisters and a brother, lonely, close , often ill, worked on writing poetry and romantic fiction. Apart from local forays as governesses the women remained in Yorkshire and worked in solitude. Though they worked separately their works are closely involved.
They were not all of Yorkshire stock, through born there. Their mother, Maria, came from Cornwall and married, at Guiseley church near Leeds, the Reverend Patrick Brunty. From Ireland, he changed his name to Brontë to honour Lord Nelson whose title it was. Mrs Brontë had six children in nine years. Her husband outlived them all, dying in 1861.
Emily's novel and poetry is all of her work that survives. 'In many ways she is more highly regarded than her sisters,' observes literary critic and author, Francis King. 'Unlike Charlotte she is often technically maladriot, yet her one novel is a work of extraordinary genius.'