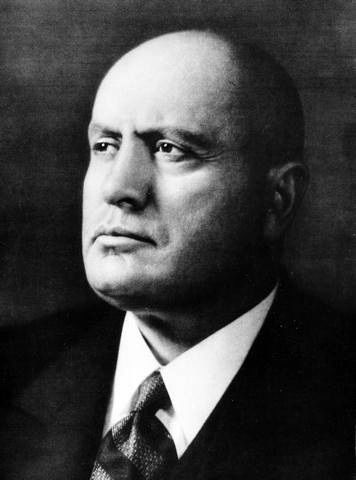 Warning: graphic image below
From the very start Italian Fascism was inextricably linked to the personality and person of its founder and leader Benito Mussolini. The Duce's body, and stories concerning his alleged physical courage, virility and violence were a key part of the appeal of the movement. Mussolini's wounds sustained in the First World War sealed his credibility as a nationalist hero. After the war, Mussolini became involved in a series of real or threatened duels with opponents, again seemingly placing himself in the front line of the struggle against the Left.
With the Fascist regime in place, Mussolini's body became a central component of the ruling mystique. Thousands of heroic statues were erected. The Image of Il Duce, with his huge shaved head and bared barrel chest, was reproduced on posters, in films, and in newspapers. Left-wing activists became obsessed with the physical extinction of Mussolini, as if with his death the whole regime would crumble. Mussolini himself enthusiastically endorsed this personification of the regime with himself: in the 'Battle for Grain' he was famously pictured bare-chested and wielding a farm implement, and at the draining of the Pontine marshes he harangued an adoring crowd half-naked.