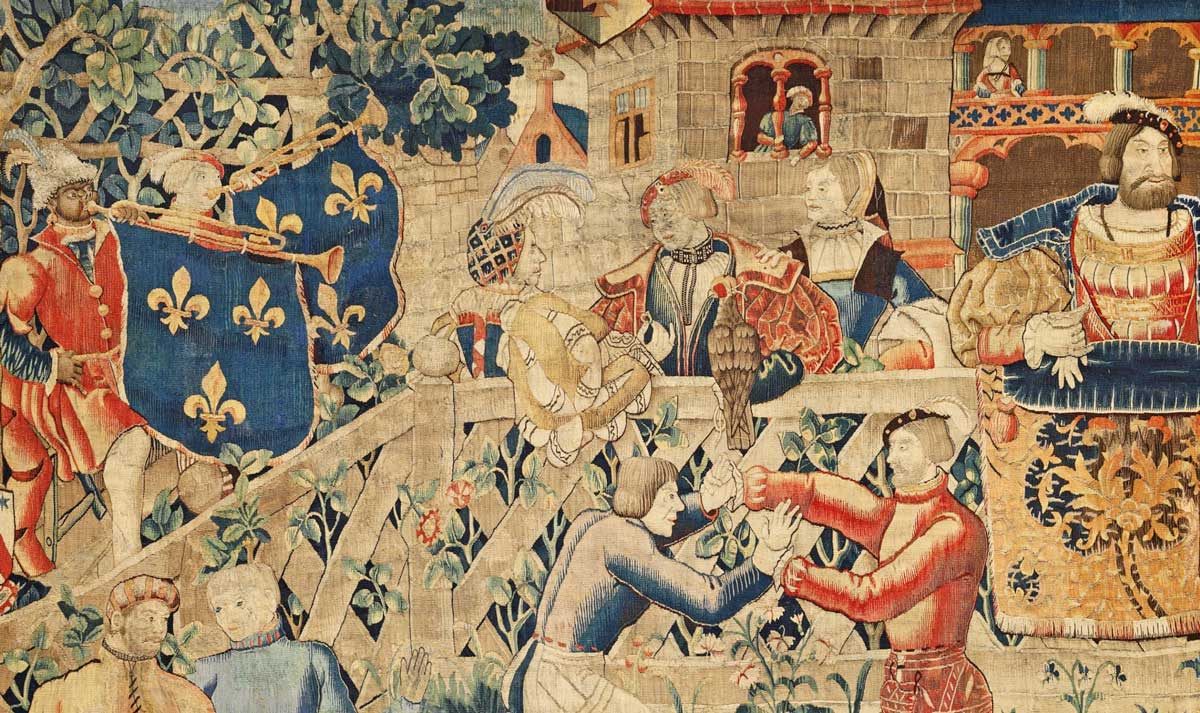 When the two monarchs parted in 1520 they agreed to meet again. But the Field of Cloth of Gold was followed by renewed enmity and it was 12 years before their second meeting took place, in October 1532, at Calais and Boulogne. 
The meeting largely occurred at the behest of Anne Boleyn, with the aim of currying Francis' support for Henry's divorce from Katherine of Aragon. Much, therefore, hung on it. In August 1532 Eustace Chapuys, the imperial ambassador to Henry, reported to Charles V that 'all the lords and gentlemen are making purchases' and that 'yesterday a ship set sail for Calais with tapestries and other royal ornaments'.
A royal warrant of 20 August instructed Thomas Cromwell, Henry's master of the jewels, to send a quantity of jewels and gold plate to the royal goldsmith, Cornelis Hayes, 'to be broken, transposed, changed, set and new made [for the meeting] according to such devices as we have devised'. 
As before, the meeting was split between French and English territory, with Francis entertaining the English at Boulogne and Henry reciprocating at Calais. The refectory of the abbey at Boulogne was transformed by carpets, canopies embroidered with gold thread and tapestries depicting the victories of Scipio Africanus. A key part of the displays was an impressive show of gold plate, the most remarkable feature of which, according to the chronicler Edward Hall, was that it was all 'of the new fashion'. Henry and Francis were in splendid competition with one another.