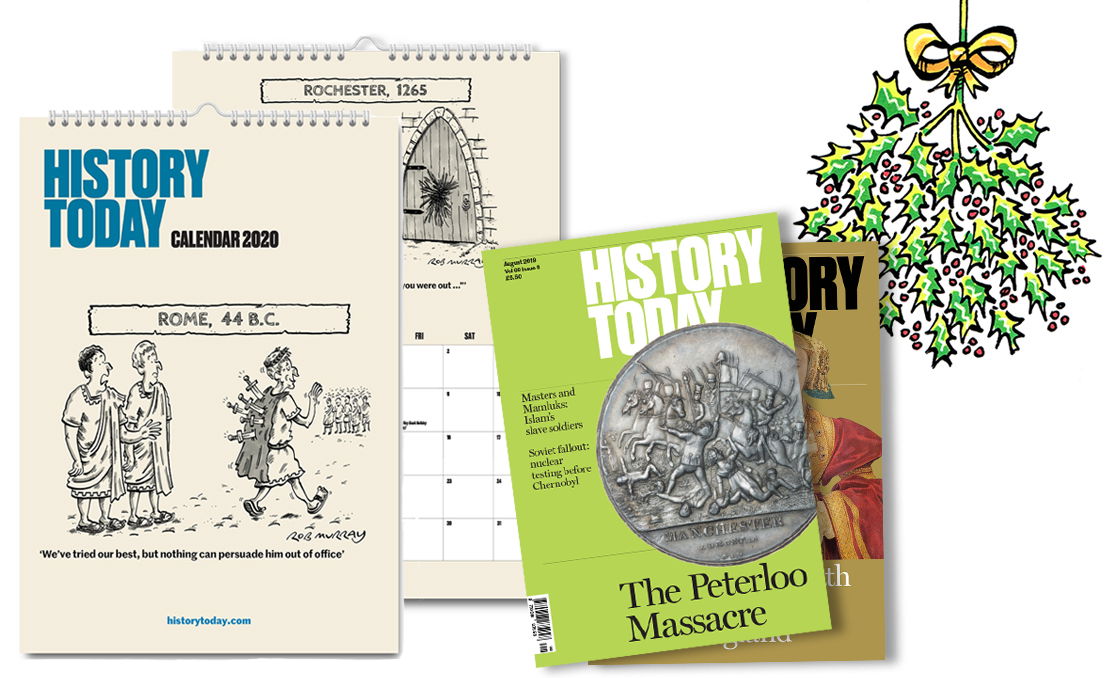 Get Christmas Wrapped Up With A Gift From History Today
---
A YEAR'S SUBSCRIPTION AND FREE CALENDAR 
FROM ONLY £54
Take out a gift subscription to History Today and get a FREE Alternative Histories calendar!
---
6 MONTHS FROM ONLY £35
Giving a History Today subscription to your friends and family is the perfect gift – one that simply keeps on giving.
---
ALTERNATIVE HISTORIES CALENDAR
£8.50 (was £12)
Enjoy twelve of our favourite Alternative Histories cartoons with this high quality, spiral bound, A4 wall calendar.
Rob Murray's humorous illustrations have been entertaining History Today readers for years. This calendar is an ideal gift for all history aficionados!