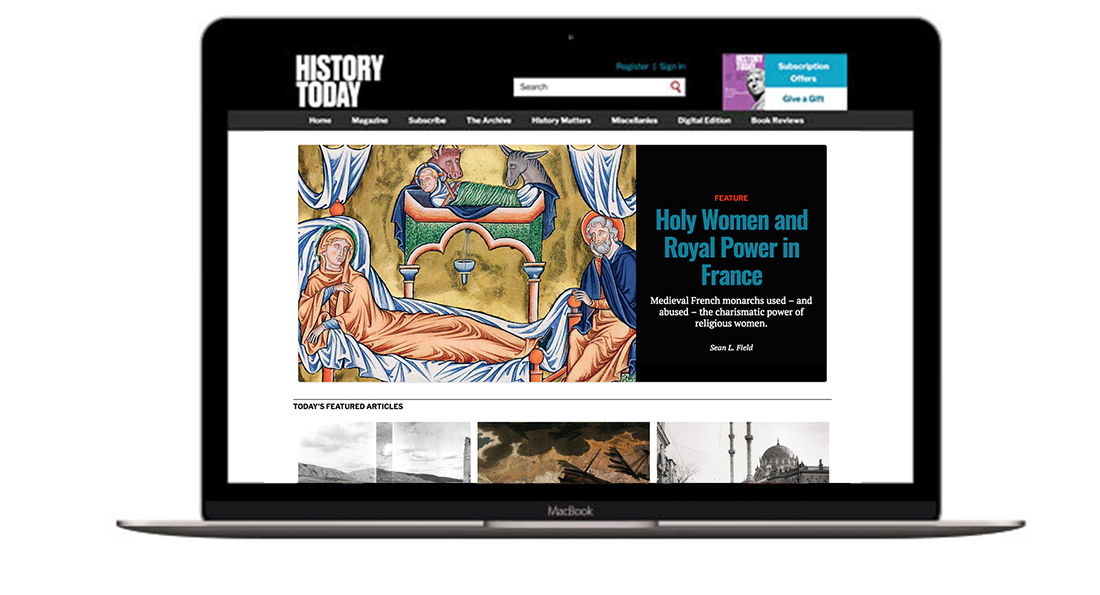 Institutions such as libraries, schools, universities and colleges can purchase multi-user access to the History Today archive. 
Over 12,000 articles
Writing from leading historians
All subject areas covered
Trusted and authoritative
Easy access options to suit your needs
We offer IP Access and 10 Login Access. 
Instant IP Access 
Get instant and unlimited access for your entire organisation. This option enables unrestricted access for a particular IP (internet protocol) address or address range, meaning that any number of users can have simultaneous and immediate access, without needing to login. This article explains more about IP ranges and how to find out yours. 
Users can also get off-campus access by logging in with a username and password. 
10 Login Access
This allows up to 10 simultaneous users, and requires entering a username and password to access.
How to order: 
If you require an invoice, want to pay by bacs, or if you need more information, please email us at archive@historytoday.com or call us on +44 (0)20 3219 7817.
Orders can also be made via this website: click on one of the links below.
IP access in the EU (including the UK)
IP access ouside the EU (£500)
Please note that prices for institutions in the EU are higher, as we are required to charge VAT.
Setting up IP access:
To activate the automatic IP access, once you've placed the order and sent us your IP address, simply click on the 'Sign In' button in the top right-hand corner of the site. You will then see a link reading 'Click to login automatically'.
For assistance, contact us. We will ensure that we have your correct IP address details. If it still doesn't work, it could that be your IT security settings are preventing our site from automatically validating your IP address.
Reviews 
"History Today is a great resource for our sixth form students as they are able to read articles which are both accessible and challenging. The variety of articles available is especially helpful for coursework and individual projects."
Miss Jess Copley, Head of History, Christ's Hospital, West Sussex
"All of our A-level students make use of the excellent archives for their varied coursework titles and it is rare that they do not find something useful, however obscure the topic. For us it is a vital resource and, in light of its level of use, good value too."
Tom Priddle, Head of History, The Nelson Thomlinson School, Cumbria
"The History Today archive is an absolutely brilliant study aid, it allows students to follow their research interests independently and come to considered and well-read judgements in class. I find it a vital tool in allowing us to provide every student with the required range of reading for their coursework, giving them access to articles by respected historians from the last 40 years."
Dean Bailey, Mulberry School for Girls, London E1 2JP
Popular Articles for Schools
A selection some of our most frequently accessed articles:
Benjamin Zachariah helps to debunk the romantic 'Legend of the Mahatma'.
The People Who Discovered Christopher Columbus​
What did the indigenous people of the Americas think of Columbus?
The Great Dictators
What do the tyrants of the 20th century have in common? Terror, confusion and quasi-religious followings.
Menstruation and the Holocaust
Periods are a fact of life, but little talked about. How did women in the concentration camps cope with the private being made public in the most dire and extreme circumstances?