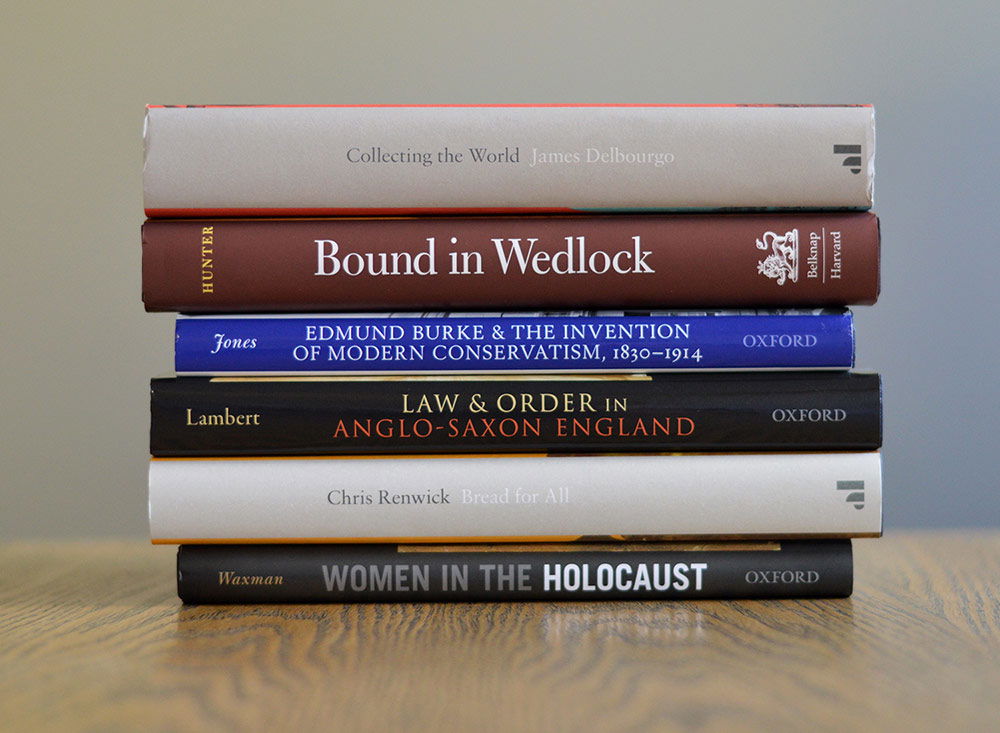 We are pleased to announce the shortlist for the Longman-History Today Book Prize for 2018.
Listed alphabetically by author name, the books are:
James Delbourgo, Collecting the World: The Life and Curiosity of Hans Sloane (Allen Lane)
Tera W. Hunter, Bound in Wedlock: Slave and Free Black Marriage in the Nineteenth Century (Belknap Harvard)
Emily Jones, Edmund Burke & the Invention of Modern Conservatism, 1830-1914: An Intellectual History (Oxford University Press)
Tom Lambert, Law & Order in Anglo-Saxon England (Oxford University Press)
Chris Renwick, Bread for All: The Origins of the Welfare State (Allen Lane)
Zoë Waxman, Women in the Holocaust: A Feminist History (Oxford University Press)
The winner will be announced at the Longman-History Today awards evening in summer 2018.
Find out more about the Longman-History Today Awards
The Longman-History Today Book Prize is awarded to an author's first or second history book, published in Britain over the past 12 months. The judges were: Jeremy Black, Professor of History at the University of Exeter; Miri Rubin, Professor of Early Modern History at Queen Mary, University of London; and Paul Lay, Editor of History Today.