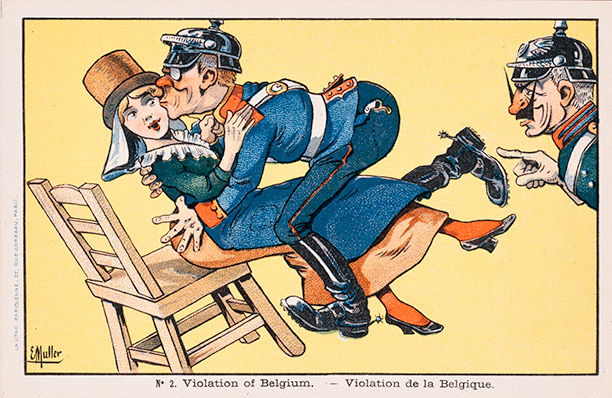 The First World War was, so the American diplomat George Kennan declared, 'the great seminal catastrophe of the 20th century'. It had two basic causes. The first was the clash in the Balkans between Slav nationalism and the decaying Austro-Hungarian empire. The second and perhaps more fundamental cause was the rise of German power and the difficulty of containing it by peaceful means.

German reunification came in the wake of the Franco- Prussian War of 1870. The significance of that conflict had been noticed by Benjamin Disraeli, who as Leader of the Opposition told the House of Commons in February 1871:
This war represents the German revolution, a greater political event than the French Revolution of last century … The balance of power has been entirely destroyed, and the country which suffers most, and feels the effects of this great change most, is England.
Germany had been unified by Chancellor Otto von Bismarck. The great conservative statesman tamed German nationalism and kept it within bounds. Bismarck was a master of restraint and gave Europe a generation of peace, which by 1914 had come to be taken for granted. It is often said that if Bismarck had been chancellor in 1914 there would not have been a war, but perhaps an international system that depends for its success upon one genius is not, in the last resort, a very stable one. Bismarck's unscrupulous, authoritarian methods were later to be adopted by those who lacked his genius or indeed his restraint.