---
The Englishmen Who Fought in the American Civil War
Of the many immigrants from the United Kingdom who took up arms in the war, only a small number were English.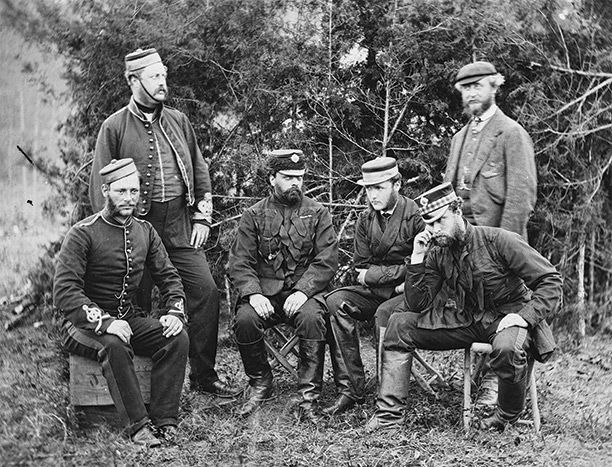 During the American Civil War people from many countries fought for either the Union or Confederacy. They included immigrants from all over Europe including Scandinavia, Germany, France and Hungary. Men from the United Kingdom also fought in the conflict, the vast majority on the Union side. They included about 170,000 from Ireland and up to 50,000 from England, Scotland and Wales. Yet the number of Englishmen who fought numbered only around 10,000.
Most English immigrants to America did not consider themselves to be immigrants at all and so it is difficult to trace their history in the conflict. Many of the English saw their stay as temporary, due to the fact that the companies that employed them had sent them overseas to manage or monitor their stateside commercial interests. On the other hand, many Welsh immigrants felt their relocation to be permanent as a result of coal and slate mine closures in North Wales. They had decided to seek employment in the coal mines of Pennsylvania and West Virginia. There is the added complication that those who settled in the Northern states after the conflict wanted to keep a low profile, because of Britain's perceived support for Confederate independence.
---
Source URL: https://www.historytoday.com/archive/englishmen-who-fought-american-civil-war