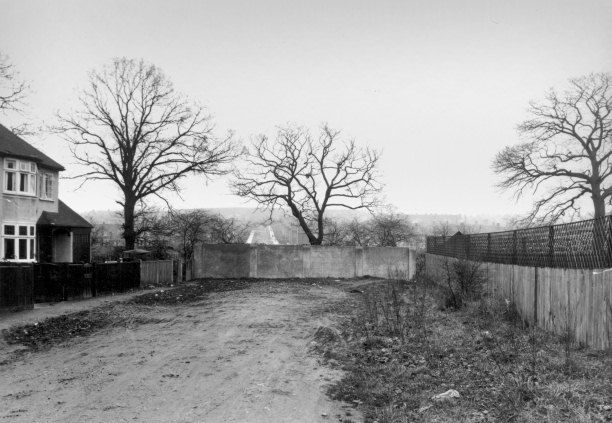 Recently I investigated the site of the 'class wall' that stood near the house where I lived as a child. In 1926 residents of Alexandra Crescent, a private road in Bromley, Kent, about a third of a mile from my family's house, built a seven-foot wall, capped with broken glass, across the road. The wall was constructed to stop the working classes from the Downham estate, like our family, entering the streets of the adjoining middle-class estate. The Downham estate had been built by the London County Council (LCC) to house people displaced by the slum clearances in the East End of London. That prewar class wall brought to mind the striking rise in gated communities, barrier-walls and the adoption of private security for affluent communities.
On February 16th, 1926 Albert Frampton, the developer of Alexander Crescent, applied to Bromley Council to erect the wall. The application was the result of pressure exerted by residents on Frampton's estate, who objected to 'vulgar people' using their road as a short cut to Bromley town centre. The council declined to take a decision, but the wall went up anyway. Later there seems to have been some confusion about responsibilities because the LCC made its objections to the wall known to Lewisham Council, who decided it was not in a position to remove it.
Disputes about the Downham wall raged for nearly a quarter of a century and it was not taken down, by Bromley Council, until 1950.