Cobbett and Hunt: An Unnecessary Act
The term 'Cobbett and Hunt' was shorthand for radical politics in the early 19th century, but the petty hatred that developed between the two men had a devastating effect on the outcome of the 1832 Reform Act, says Penny Young.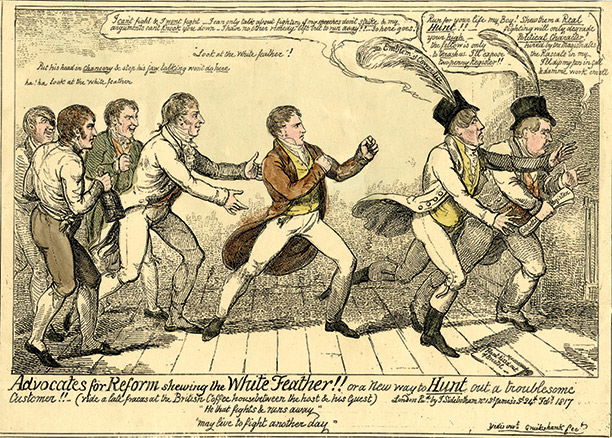 Two hundred and fifty years ago this month, on March 9th, 1763, William Cobbett was born in the Jolly Farmer public house in Farnham in Surrey. The pub is still there and now takes his name. Cobbett's grandfather was a labourer hired by the day. His father managed to get enough land to set up a small farm. As soon as he could walk, Cobbett chased away the rooks from the peas and weeded between the wheat. He taught himself to write correct grammar when, aged 20, he left home and enlisted as a soldier.