Longman-History Today Awards 2014
A great historian of Poland and a survey of British Intelligence were among this year's winners.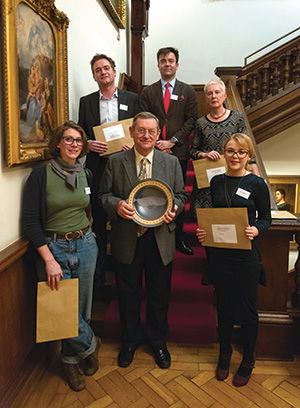 This year's Longman-History Today Trustees Award was given to Norman Davies, Professor Emeritus at the School of Slavonic and East European Studies at University College London. The leading authority on the history of Poland, Davies received that country's highest civilian award, the Order of the White Eagle, in 2012, and is best known for his two-volume history of the Polish nation, God's Playground (1979). Yet he has also found an audience for ground-breaking studies on a far wider palette, such as Europe: A History (1996) and The Isles (1999). The last was an especially significant, albeit controversial study of Britain and Ireland, which anticipated debates on devolution and the UK's relationship with the Continent.